Inspired by the Occupy Wall Street protests, the 'I'm Getting Arrested' app for Android allows you to tell family, friends and even your legal team where you are, reports CNET.
According to the app's description on the Android Market, pressing the bulls-eye on the app will alert your contacts via a customizable text message.
Developed by Quadrant 2, the app is compatible with devices running Android 1.6 and up. In the spirit of the Occupy Wall Street, it's available as a free download. It's also available in several languages (English, French, German, Italian, Spanish and Turkish), a nod to the global reach of the Occupy Wall Street movement.
This isn't the first company to be inspired from the Occupy Wall Street protests. OWS t-shirts, condoms and more have been created since the protests began. Ben & Jerry's Ice Cream has even backed the movement.
Check out screenshots of the app (below), courtesy of the Android Market.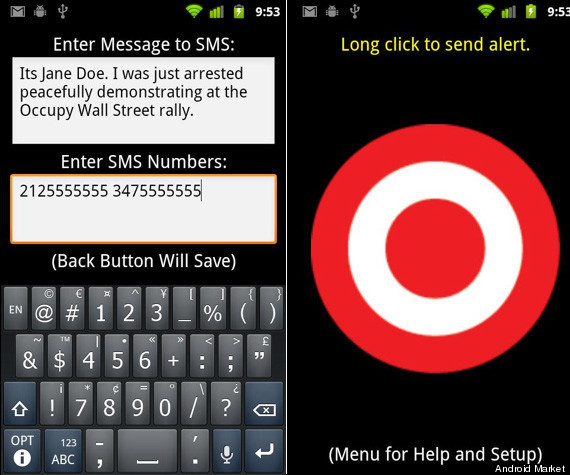 BEFORE YOU GO