We've seen Julianne Hough dancing on TV thanks to her pro stint on "Dancing With The Stars," but we've never seen her like this.
The "Footloose" star, 23, was all smiles as she posed for a photo during her senior year at Alta High School in Sandy, Utah in 2006.
Although she looks pretty much the same today, it's her conservative outfit that caught our eye. We're used to seeing her prance around in sexy ballroom dresses -- not black turtleneck sweaters.
But Hough's photo isn't the only "Footloose" flashback our friends over at Snakkle were able to dig up. They put together a great gallery of the "Footloose" stars, including Hough, Kenny Wormald, Dennis Quaid and Andie MacDowell, before they hit the big time.
Here's one photo of Hough. For more "Footloose' flashback photos, head over to Snakkle.
PHOTO: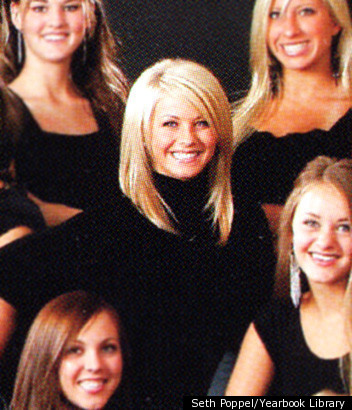 PHOTO GALLERY
Julianne Hough Through The Years