Bored with banal breakfast cereal? Let New York food blogger Tricia Clarke-Stone add a dash of luxury to your morning with her renderings of cereal gone haute couture.
Clarke-Stone posted the drawings, which depict faux-cereals like "Burberry Flakes" and "Louis Vuitton Charms" on her blog Sip, Chat, Chow, where she's also done a super-cool collection of fashion designer-themed desserts. A Burberry milkshake? That'll definitely bring us to the yard.
Scroll down for more cute photos, and read more at Tricia's original post here.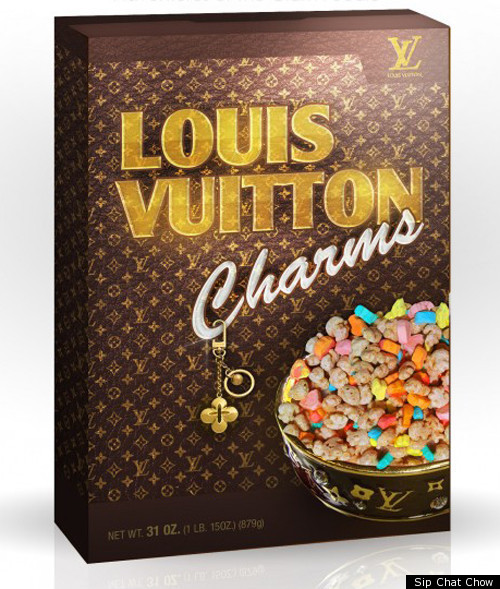 PHOTO GALLERY
Cereal Couture
BEFORE YOU GO