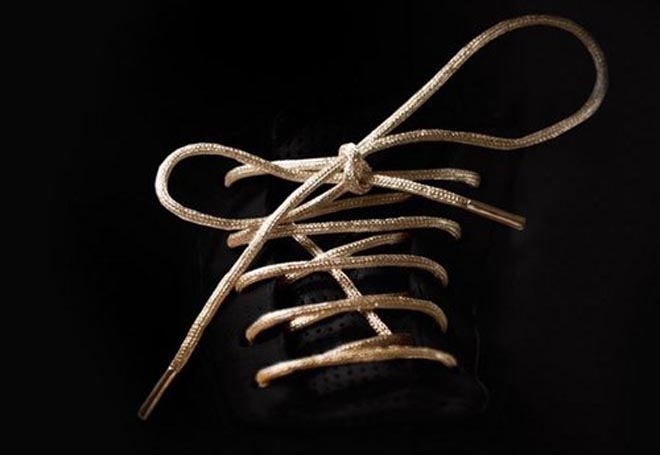 Mr-kennedy.com
We've seen our share of bank-breaking accoutrements lately.
First, there was The Row's famously five-figure backback, retailing for the sizable sum of $35,000.
Then, we spotted an $18,000 pair of flip-flops.
And this morning, courtesy of "Today" show style editor Bobbie Thomas, we were introduced to the $19,000 shoelace.
But the eye-popping price tag comes with perks not typically included with our footwear purchases. According to NBC, the 24-carat-gold laces, created by Mr. Kennedy (a Colombia-based brand named for the founder of the modern shoelace), are "delivered by security and laced for you anywhere in the world." And they'd certainly add the Midas touch to a wide array of items in our shoe wardrobe. And if silver's your metallic preference, you can snag a pair for a (slightly) more affordable $3,000.
What kind of kicks would you wear the gilded laces with?
In realted news, it looks like these laces would go well with these diamond-lined false eyelashes.