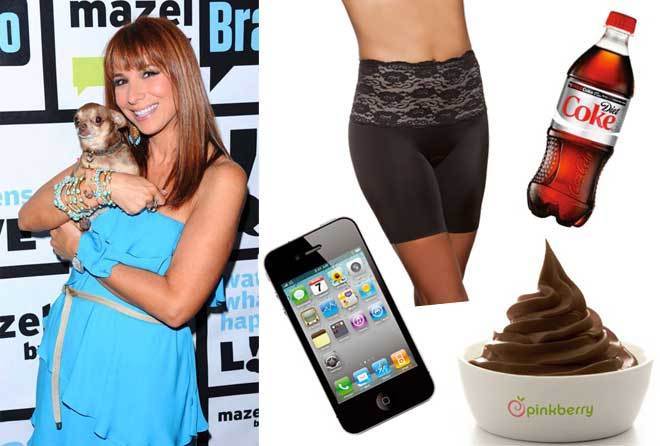 No matter where you stand on the Jill Zarin vs. Bethenny Frankel debate one thing is for certain, both ladies have a knack for knowing what women want.
Zarin, for example, didn't just stop at a best-selling book and a line of bedding at BedBath&Beyond - the "Real Housewives Of New York" star is giving Spanx a run for their money with her line of shape wear: Skweez.
In honor of the launch of Skweez at Lord & Taylor, Zarin shares her must-have items:
My Dog, Ginger: "Besides Bobby and Ally, she is the other love of my life and she likes to licks my nose"
Skweez Couture: "Beauty begins with a great foundation, never leave home without it"
Diet Coke: "It tastes good and gives me energy"
Pinkberry's Chocolate Frozen Yogurt: "I like that it's icy and so refreshing"
iPhone: "Couldn't live without it, keeps me connected to the world"
Meanwhile, the NY socialite told People Style Watch that her co-stars have already tried the undergarments and can't stop raving about the fit and comfort.