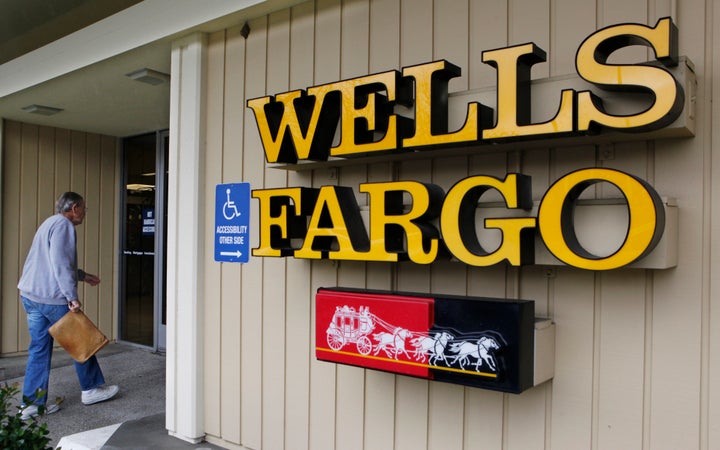 Just days after Wells Fargo announced a $4 billion profit over the past three months, Sen. Dick Durbin (D-Ill.) has asked the bank why it feels forced to jack up debit fees on its customers.
"It is certainly surprising that your bank would pursue this fee strategy in light of the consumer reaction that has been prompted by Bank of America's recent imposition of a monthly debit fee on its customers. If you were hoping that your new fee would go unnoticed, it has not," Durbin wrote Wednesday in a letter to John G. Stumpf, Wells Fargo's chairman and chief executive officer.
A Wells Fargo spokeswoman didn't immediately return a request for comment.
"It is unfortunate, though not surprising, that your bank is now blaming swipe fee reform for your decision to impose this significant new fee on your loyal customers. … Because Wells Fargo has not made publicly available any of its own cost or revenue data regarding debit transactions, I will inform you what the publicly-available data reveals," Durbin wrote. "Wells Fargo will make at least an estimated $1.22 billion in annual debit interchange revenue after swipe fee reform. This amount far exceeds any reasonable measure of the cost to Wells Fargo of conducting debit transactions. Instead of making up costs, your new consumer fee appears to be a plain attempt to increase your profits- even though your bank just reported third quarter profits that hit a record high."
Wells Fargo is testing a new fee on debit cards, which it says is needed to make up for lost swipe fee revenue that resulted when the Durbin Amendment capped the fees banks could charge merchants for swiping debit cards. Wells Fargo announced a record profit on Monday, a jump of 21 percent from the previous quarter.
A movement organized by the Progressive Change Campaign Committee to flee banks that are hiking fees has collected some 85,000 participants. A similar effort affiliated with Occupy Wall Street is encouraging thousands of people to move their money out of big banks and deposit it with credit unions and community banks on November 5. A $5 debit fee imposed by Bank of America has become a political issue, with President Obama harshly criticizing the bank and Republicans blaming Democratic regulation for the new charge. The Chicago Tribune dubbed it "the Durbin fee."
Wells Fargo CEO Stumpf has felt pressure from the Occupy Wall Street movement as well as Durbin, saying that he understands the "angst and anger" that fuels the protests, according to the Associated Press.
"This downturn has been too long. Unemployment is too high. And people are hurting. We get that," he said. Despite the bank's record profits, revenue was down and Wall Street punished the bank's stock.
Rep. Brad Miller (D-N.C.) is pushing legislation that would make it easier for consumers to switch accounts. "If we can find a way to introduce real competition into banking, that'd do more than any regulation," Miller told HuffPost. "The biggest banks have turned the switch for market forces to the off position. If consumers could shop around for banks the way they can for everything else, banks wouldn't think they had a God-given right to pay their executives vulgar bonuses and still make enormous profits, and consumers would get a much better deal."
Durbin has similarly encouraged consumers to drop their BofA debit cards and move to smaller banks which don't charge the fee.

BEFORE YOU GO