Family vacations in Pennsylvania can be rewarding experiences or absolute disasters -- it all depends on pretrip homework. To make planning easier, we've done all the preparation. As part of a Huffington Post Travel series on traveling with children, here are answers to some frequently asked questions about Pennsylvania family vacations.
Gettysburg Reenactment
Gettysburg
was arguably the most famous battle fought during the Civil War, and it was also the bloodiest ever waged on American soil. Today, the site is a much-visited national park that appears very similar to the way it was during the Civil War. While it is always an interesting and moving experience to visit Gettysburg, it is even more so during the annual
reenactment
that occurs on the anniversary of the battle at a nearby site. The actors who participate in this battle take their roles seriously and strive to create an authentic experience.
Address: 1195 Baltimore Pike, Gettysburg, PA 17325
Phone: 717-334-1124. For the reenactment: 717-338-1525
Hours: The park is open daily from 6 a.m. to 10 p.m., from April 1 to Oct. 31 and 6 a.m. to 7 p.m. from Nov. 1 to March 31. The reenactment is typically held in early July.
Price: Park, free; Museum and exhibits: under 6, free; youth 6 to 18, $6.50; adults, $10.50; seniors and military, $9.50. Reenactment: one-day adult, 13 and over, $24; youth, 6 to 12, $12; bleachers, $10.
Independence National Historical Park
Independence National Historical Park
, which is located in Philadelphia, is home to both the famous cracked
Liberty Bell
and Independence Hall, the building in which the Declaration of Independence and the Constitution of the United States were signed and adopted. While the Liberty Bell once hung in Independence Hall's steeple, it now resides across the street in its own center. Take a guided tour of Independence Hall and visit the Liberty Bell; later, if you have time, take a carriage ride or other tour through the historic district to learn more about this area's storied past.
Address: Independence Visitor Center: 525 Market St., Philadelphia, PA 19106
Phone: 800-537-7676
Hours: Independence Hall is open from 9 a.m. to 5 p.m. and the Liberty Bell Center is open from 9 a.m. to 5 p.m.
Price: Free
Presque Isle State Park
Presque Isle State Park
boasts over seven miles of picturesque sandy beaches set on a peninsula in Lake Erie. This is a large park, covering 3,200 acres, and it's a favorite spot for all types of recreational users, including boaters, birders, swimmers and hikers. The park's
Tom Ridge Environmental Center
teaches visitors about the wildlife in the park and also has a number of interesting interactive exhibits.
Address: 301 Peninsula Drive Suite 1, Erie, PA 16505
Phone: 814-833-7424
Hours: Beaches are open daily from Memorial Day Weekend to Labor Day from 10 a.m. to 7:30 p.m.
Price: Free
Lancaster County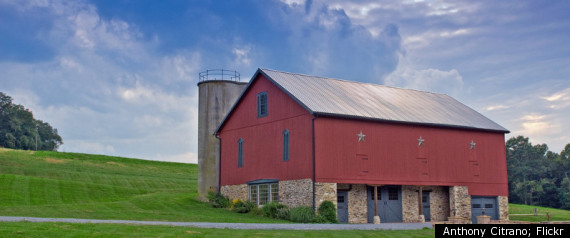 Children often find the sights of Pennsylvania's Amish country fascinating. Here, horse and buggies carrying Amish families can be seen traveling the roads alongside cars. Plows pulled by mules or horses still till the fields. Visitors to Lancaster County can take a tour in a horse and buggy or on a Segway, shop for Amish crafts or visit an Amish farm.
Address: Lancaster, Pennsylvania
Phone: 800-723-8824
Hersheypark
Hersheypark
, which is located in Hershey, Pa., has high-speed rides for the family thrill seekers, and quieter rides and a kiddie area for the young and those who like their rides more sedate. And for those hot days, there are even rides that can get you soaking wet. Be sure to check out the small zoo and the short ride (which doesn't require paying admission to the park) that describes how Hershey chocolate products are made.
Address: 100 W. Hersheypark Drive, Hershey, PA 17033
Phone: 800-437-7439
Hours: In the summer, Hersheypark generally opens at 10 a.m. and closes at 10 p.m. on weekdays and at 11 p.m. on Saturdays and a few Fridays. At other times of the year, it can close as early as 6 p.m. The park is open on a weekend-only schedule after Labor Day until Thanksgiving and then operates on a partial schedule during the holiday periods. The park is then closed after the winter holidays until approximately spring break.
Price: Children 2 and under, free; juniors 3 to 8, $32.95; ages 9 to 54, $53.95; seniors 55 to 69, $32.95; seniors 70 and older, $21.95
Please Touch Museum
This large children's museum, which is located in Philadelphia, has six interactive exhibit areas, including ones for water play, a pretend construction site, and a large pretend grocery store. This 38,000-square-foot museum also offers creative programs and shows that cater to the young.
Please Touch
also encourages the children to participate in play-acting, as well.
Address: 4231 Avenue of the Republic, Philadelphia, PA 19131
Phone: 215-581-3181
Hours: The museum is open Monday through Saturday from 9 a.m. to 5 p.m. and Sunday from 11 a.m. to 5 p.m.
Price: Children and adults, $15; children 1 and younger, free.
Carnegie Science Center
Pittsburgh's Carnegie Science Center is a modern facility built in 1991 that also houses a planetarium and an Omnimax movie theater. The Carnegie Science Center has a large number of exhibits, including interactive ones that explain foundational ideas of science. One of the most popular, a sports center, has a roller coaster simulator and a rock wall. In the summer months, guests can pay an additional fee to tour the USS Requin submarine, which is moored outside on the Ohio River.
Address: 1 Allegheny Ave., Pittsburgh, PA 15212
Phone: 412-237-3400
Hours: The center is open Sunday through Friday from 10 a.m. to 5 p.m. and Saturday from 10 a.m. to 7 p.m. Carnegie Science Center is open later on Friday and Saturday evenings for the Omnimax films, laser shows and other programs.
Price: General admission, $17.95; children 3 to 12, $9.95.
What are your family's favorite Pennsylvania destinations?
Check out more FAMILY TRAVEL GUIDES.
Lead Photo: BIGDOG3c (J. Todd Poling); Flickr
Mid Photo: Anthony Citrano; Flickr