First Lady Michelle Obama and Jill Biden kept their outfits relaxed and understated at an appearance in St. Louis last night to support the military before the start of Game 1 of the World Series.
Mrs. Obama and Dr. Biden took to the mound at Busch Stadium in matching khaki World Series jackets alongside Lance Corporal James Sperry and his 5-year-old daughter, Hannah, reports the AP. This is the third year in a row that the first game of the World Series is dedicated to the troops.
"Jill and I are very happy to be making our husbands jealous, too -- because what are we doing? We're at the World Series! And where are they? We don't really know. But they're not very happy," the First Lady teasingly told the crowd.
Before the game between the St. Louis Cardinals and the Texas Rangers, the two also made a visit to the VA Medical Center, where Mrs. Obama, clad in a shiny blazer, a blue plaid shirt and pearls, was all smiles as she greeted veterans. Dr. Biden also kept things classy in a navy blazer, red shirt and a chain link necklace.
It's always good to see the first and second ladies giving back, and we're equal fans of their relaxed fashion.
Read more about the event from the AP.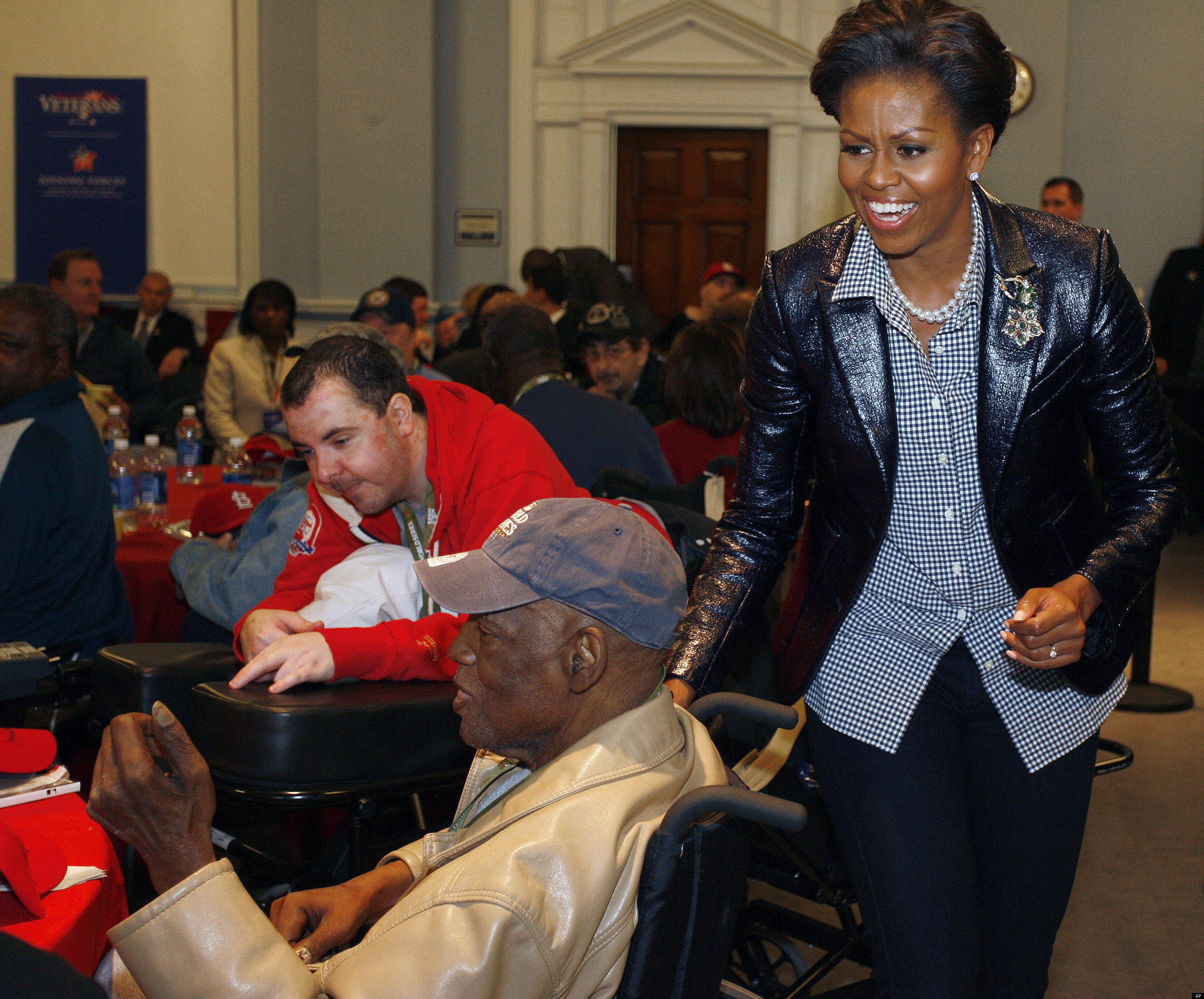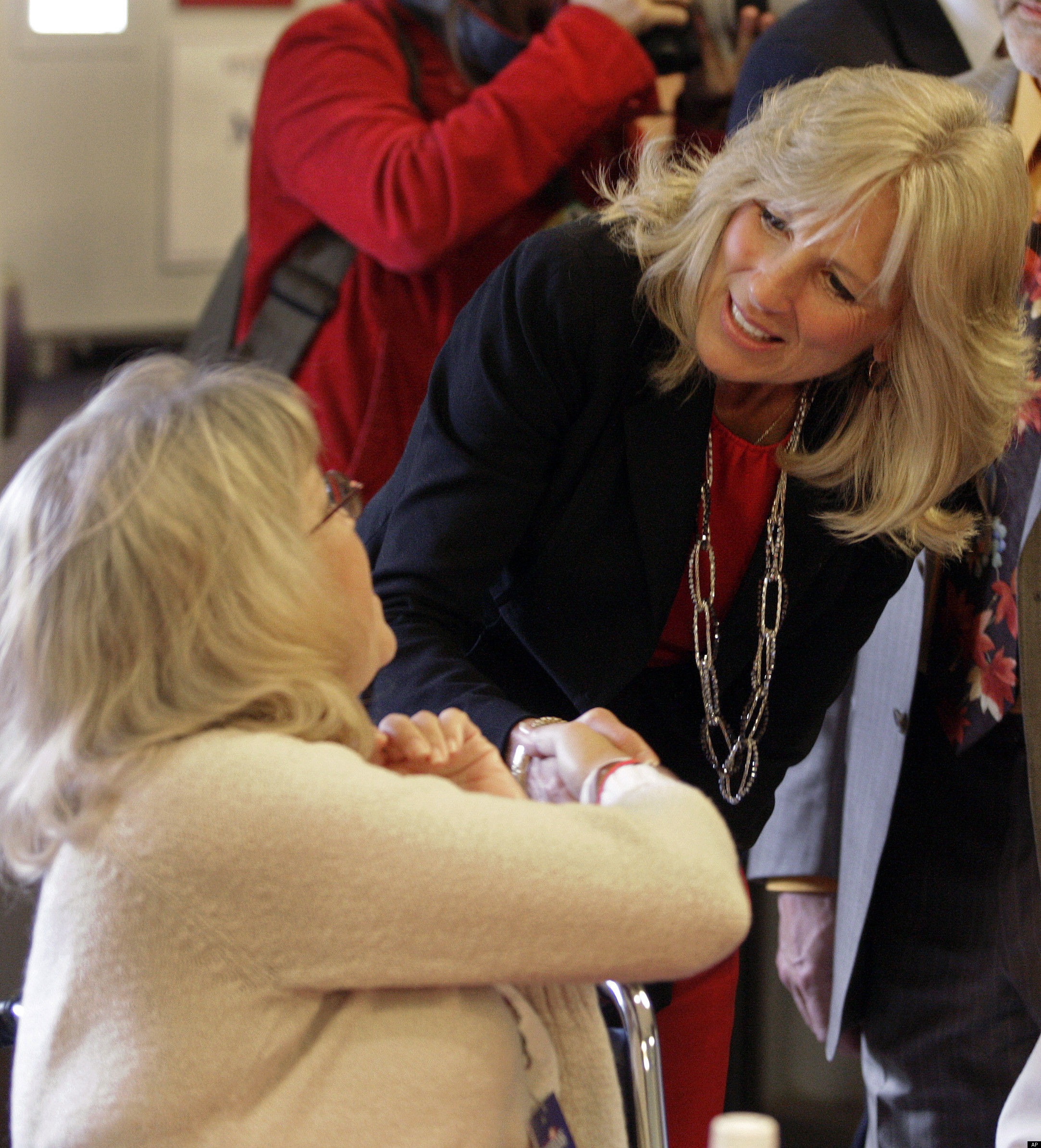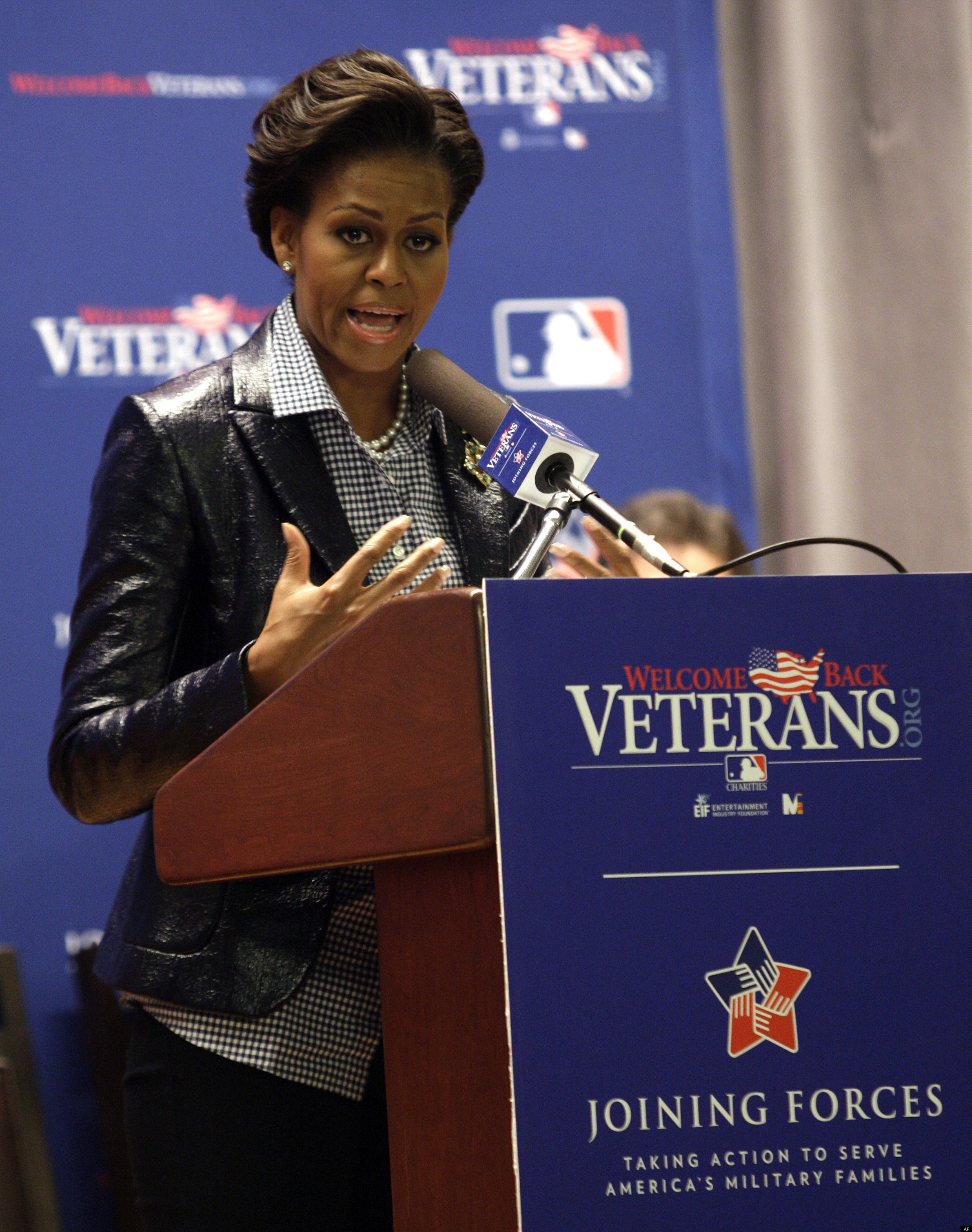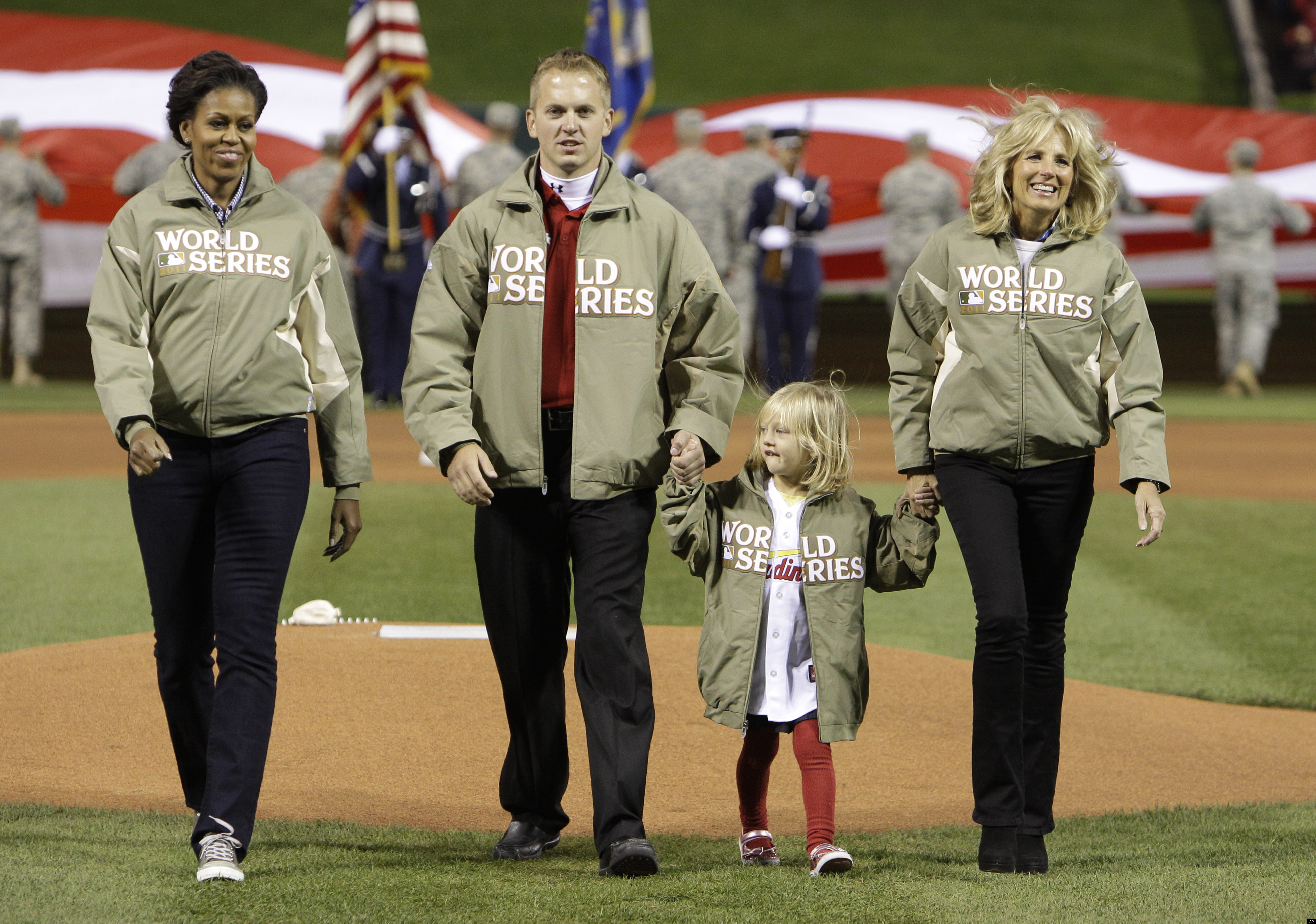 BEFORE YOU GO