After Libyan rebels captured Muammar Gaddafi's hometown of Sirte on Thursday, reports surfaced that the ousted Libya leader had been captured and killed.
An image taken on a cell phone camera, supposedly shows Gaddafi's capture in Sirte. Reuters reports that an NTC military official confirms that the man in the photo is Gaddafi.
Al Jazeera reports that Gaddafi's body has been taken to a secret location
"Gaddafi's body is with our unit in a car and we are taking the body to a secret place for security reasons," an NTC official in Misrata told Reuters.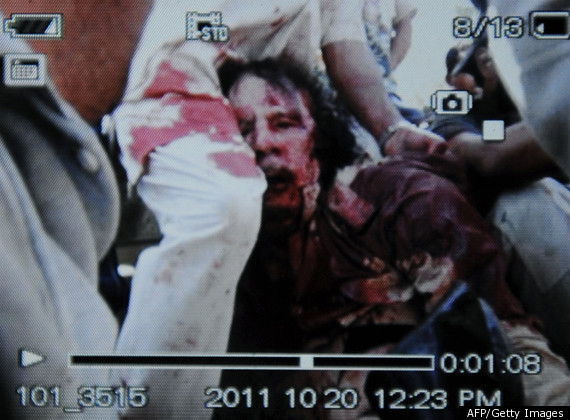 Follow the latest updates on our liveblog here, and see more photos from the Libya conflict below.
PHOTO GALLERY
Sirte Falls (CLONED)