First we had JCPenney's "I'm Too Pretty to Do Math" tee, and then Forever 21's "Allergic to Algebra" shirt also insulted smart women everywhere. And now some are saying there's a holy trinity of maybe-sexist tees, with this new offering from designer The Addison Story, as spotted by the Daily Mail.
The silk tee, which as of writing time is still available on Life-Curated.com, costs $112 and is accompanied by the caption: "Just because you failed 11th grade math class doesn't mean you can't bring some geometry into your life with this Tetris print blouse."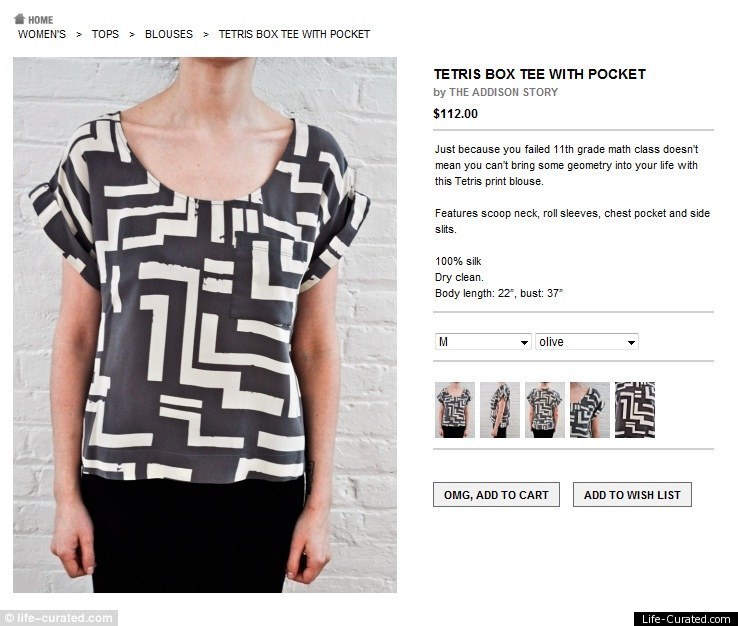 Life:Curated and The Addison Story are two separate entities, so it's not entirely clear where the caption originated. Interestingly, New York Magazine's fashion blog, The Cut, featured the item --as sold by Life:Curated-- in its "Best Bets" column yesterday without mention of the caption.
While the shirt's caption is annoying, we don't think it's as egregious as JCPenney and Forever 21's more explicit anti-math tees from earlier this year. JCPenney's "I"m Too Pretty to Do Math" shirt got shelved after media uproar about its potentially-sexist message: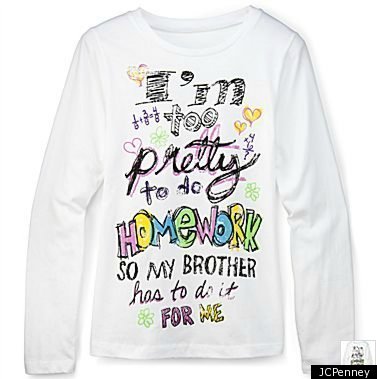 And Forever 21's "Allergic to Algebra" tee was
eventually pulled after consumers complained: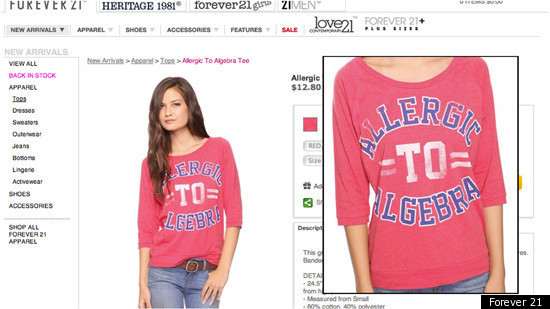 Read more of the story at the Daily Mail and vote now in our poll: are people overreacting to this shirt?