Despite all the potential remakes in Hollywood, none was greeted with more jaw-dropping outrage than "Dirty Dancing."
The movie's star, Patrick Swayze, tragically lost the battle with cancer in 2009 and while it seems that no one is forgetting the movie or Swayze's part in it, now his most iconic role is immortalized for all to see.
A new wax statue of the star was added at Madame Tussauds in Hollywood, portraying the famous "Dirty Dancing" log walking moment.
Swayze's wife, Lisa Niemi, debuted the statue Wednesday night. She even put on her best Jennifer Grey and posed alongside the image of her husband.
Though two years had passed since Swayze's death, Niemi felt honored to christen the statue. "It became clear to me that someone had put a lot of love into this, for a man I loved so very much," she told People.
She was very pleased with the style of the statue, saying it captured his "confident but mischievous look."
The chosen scene also felt appropriate; she imagined her husband saying, "Come and be fearless with me. Go out there on a limb. Just trust. Don't look down. Take a chance in whatever you do."
Kenny Ortega, the director of the "Dirty Dancing" remake, also attended the unveiling.
PHOTO: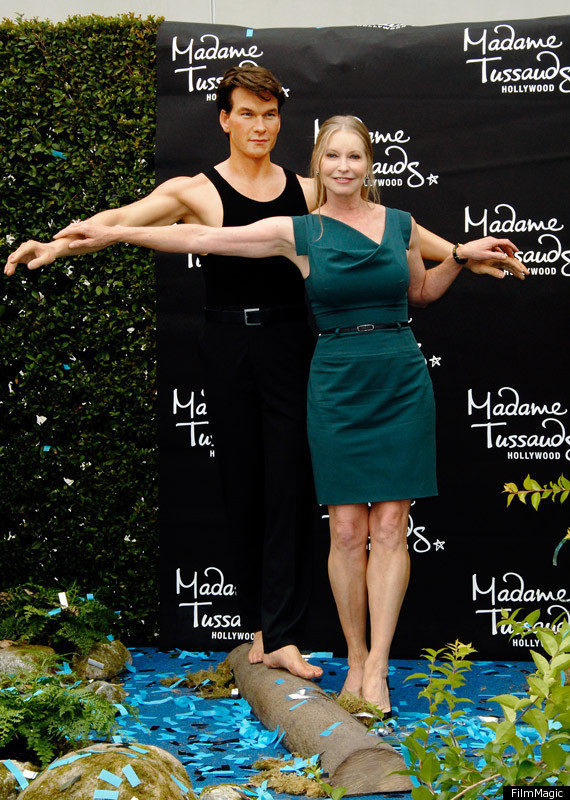 BEFORE YOU GO