Family vacations in the Caribbean can be rewarding experiences or absolute disasters -- it all depends on pretrip homework. To make planning easier, we've done all the preparation. As part of an Huffington Post Travel series on traveling with children, here are answers to some frequently asked questions about Caribbean family vacations.
Mosquito Bay
A visit to
Mosquito Bay
is a nighttime adventure where every splash of a paddle or swirl of a hand creates a magical, Tinkerbell-esque glowing trail in the dark waters of the bay. Children and adults alike will be mesmerized as they kayak, swim or float in a pontoon boat through the enchanted00 waters.
Address: Puerto Mosquito, South Coast Isla de Vieques, Puerto Rico
Phone: Search ViequesTravelGuide.com for information.
Hours: The hours vary by tour operator.
Price: The price varies by tour operator.
Trunk Bay, St. John, U.S. Virgin Islands
There is no better reason for a Caribbean family vacation than some time at the beach, and
Trunk Bay
is one of the best. With silky sand, calm waters and well-maintained facilities, this top attraction of the
Virgin Islands National Park
has a bathhouse, snack bar, souvenir shop and snorkel gear rentals. Lifeguards are on duty daily for an added layer of safety for families with children.
Address: Trunk Bay, St. John, U.S. Virgin Islands
Phone: 340-776-6201, ext. 238
Hours: The beach is open 24 hours. The facilities close at 4 p.m.
Price: Adults, $4; children 16 and younger, free; Individual Annual Pass, $10; Family Annual Pass, $15.
Aquaventure Water Park
Aquaventure Water Park
encompasses 141 acres of thrilling water fun, including water slides, river rides, 20 swimming areas, a water-play fort for kids and even a rock-climbing facility, making it the largest water park in the Caribbean. As a part of the Atlantis Bahamas Resort on Paradise Island, this water park is sure to please the whole family.
Address: 1 Casino Drive, Paradise Island, Bahamas
Phone: 1-888-877-7525 or 954-809-2100
Hours: The park is open daily from 9 a.m. to 6 p.m.
Price: Free for Atlantis guests; day passes for adults, $120; day passes for children ages 4 to 12, $80. (Note: Availability is limited).
Queen Elizabeth II Botanic Park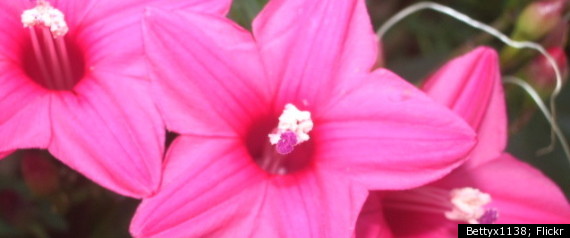 For an up-close view of some of the Caribbean's rare, endemic species, head to the Queen Elizabeth II Botanic Park on Grand Cayman. Home to orchids (in bloom late May through June), blue iguanas, butterflies and birds, the park is a great place to learn about the natural history of the Caribbean islands and enjoy the beauty of a preserved natural area.
Address: Frank Sound Road, Frank Sound, Grand Cayman
Phone: 345-947-3558
Hours: The park is open daily from 9 a.m. to 5:30 p.m. The last admission is at 4:30 p.m. It is closed on Christmas and Good Friday.
Price: Adults, $10; children ages 12 and under, free with adult.
The Belize Zoo and Tropical Education Center
Set on 29 acres of tropical savanna with exhibits featuring more than 125 animals all native to the country, the
Belize Zoo and Tropical Education Center
is worth the visit. Jaguars, endangered Jabiru storks and kinkajous are some of the stars of this fascinating facility.
Address: Mile 29 Western Highway, Belize City, Belize
Phone: 501-220-8004
Hours: The museum is open daily from 8 a.m. to 5 p.m.
Price: Adults, $15; children, $5.
Whale Shark Festival
Approximately
1,400 whale sharks
make their way through Mexican waters each summer, passing Isla Mujeres and gathering near Isla Holbox, northwest of Cancun. Between mid-June and early September, local tour operators offer half-day swims with whale sharks. In July, the
Whale Shark Festival
takes place on Isla Mujeres, where kids can learn the importance of preserving the area's marine ecosystems.
Address: Isla Mujeres, Quintana Roo, Mexico
Phone: 917-414-9262
Hours: The festival is held every July. Check website for the exact dates and an events schedule.
Price: Varies by event and tour operator.
Pirates of Nassau Museum
Answering the call for some historical fun, the Pirates of Nassau Museum brings the lore of the golden age of pirates to life. With historical relics mixed amid an entertaining, multimedia experience, guests get a taste of a real pirate's life.
Address: King and George St., Downtown, Nassau, Bahamas
Phone: 242-356-3759
Hours: The museum is open Monday through Saturday from 9 a.m. to 6 p.m. and Sunday from 9 a.m. to noon.
Price: Adults,$12; children ages 4 to 17, $6.
What are your family's favorite Caribbean travel destinations?
Check out more FAMILY TRAVEL GUIDES.
Photo: Steve & Jemma Copley; Flickr
Photo: Bettyx1138; Flickr