Without much fanfare, Apple has unveiled its latest line of MacBook Pros on its website.
Here are the spec differences across all 5 MacBook Pros offered on the Apple website, via screenshot.
First, here are the old specs, as captured by 9to5mac: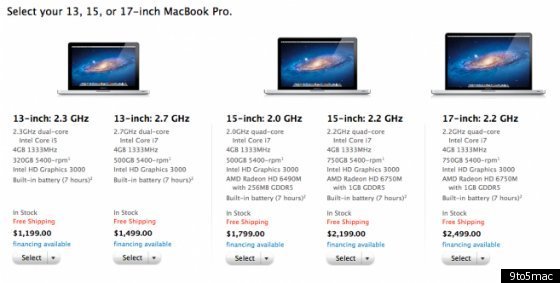 And here are the MacBook Pros that are on sale now: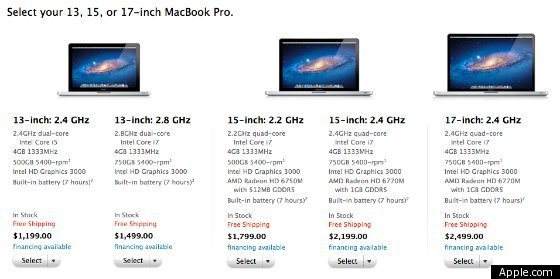 All the prices remain the same, though each model has been given processor improvements, with some of the smaller Pros being given hard drive storage upgrades.
Though the MacBook Pro refresh had been rumored to happen in November by AppleInsider, 9to5mac got it right when it predicted a refresh for the week before Halloween. Apple hasalso updated its iPad 2 Smart Covers, removing orange as an option in favor of gray.
The new MacBook Pros are available at Apple's online store, though perhaps first you should read our comparison of the Pro and the newly-robust MacBook Air line of laptops.
To see the juiciest rumors about Apple products (those of fantasy and of reality), check out the slideshow (below).