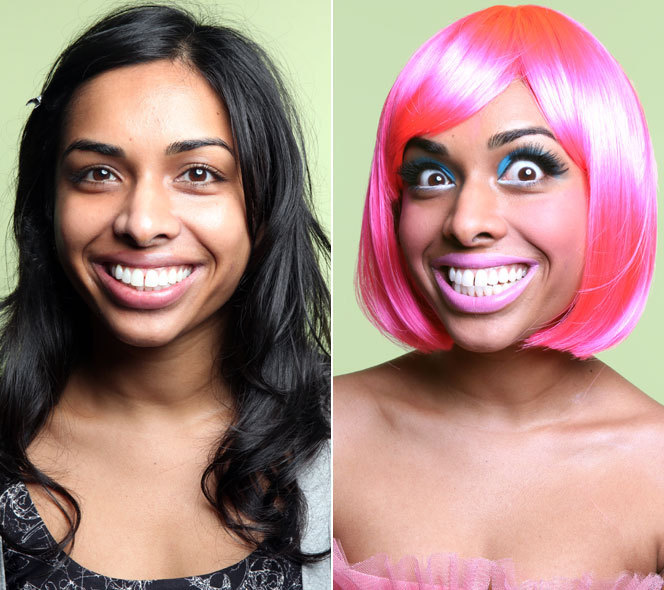 Stylelist Editor Priya, before and after, her Nicki Minaj Halloween makeup transformation. Photos: Bobby Doherty for AOL
I'd be lying to you if I told you I wasn't a huge Nicki Minaj fan. The 28-year-old "Super Bass" rapper's provocative lyrics, doll-like makeup, candy-colored wigs and cartoon-esque ensembles, are super fun and refreshing in a music industry that's dominated by males.
And since Nicki Minaj is among this year's most-searched Halloween costumes on Google, it seemed only fitting that we tap MAC Senior Artist Keri Blair (@MAC_Keri_B) to transform Stylelist Editor, Priya, into the rap superstar.
Click through the slideshow below for Blair's step-by-step instructions on how-to recreate Nicki Minaj's makeup look this Halloween.
Want more Halloween makeup inspiration? Check out our Smurfette and vampire transformations!
Meanwhile, check out the hair trend that everyone seems to be a fan of, even Nicki.
Photos: Bobby Doherty for AOL