The Washington Post definitely zigged where others zagged in covering the news of the violent police response towards Occupy movement protesters in Oakland.
Police arrested scores of protesters in the Bay Area city, and fired tear gas and rubber bullets at them. The Internet was ablaze with images and videos of bloodied and wounded people, including one Iraq War veteran who was critically injured. The Post, however, chose an image of a police officer petting a kitten that was at the scene for its small story.
Washington City Paper's Shani Hilton was the first to notice the Post's unusual choice. "Not teargassing a soul!" she tweeted. Others were quick to pick up the thread.
See a screengrab of the Post's picture, and tell us what you think in our poll.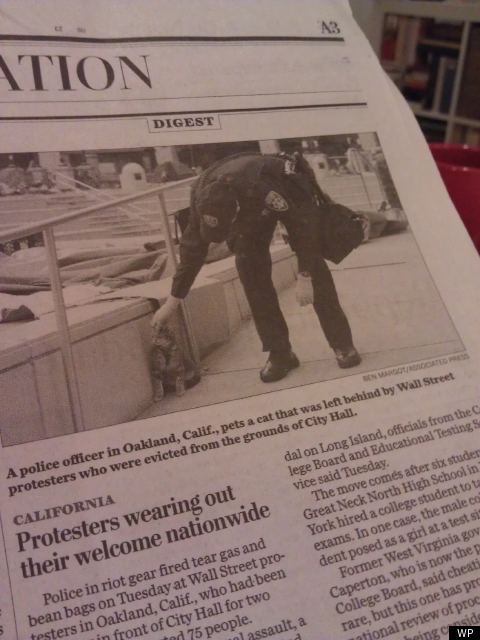 BEFORE YOU GO