Anderson Cooper paid tribute to one of his talk show idols for Halloween on Monday.
Cooper posted a picture on Twitter of himself dressed up. He said it was the first time he has done so in years. And good thing he did! Would he really want to be the only daytime talk show host to not celebrate All Hallow's Eve?! We did not think so!
"Anderson" show creators reportedly wanted the program to emulate the great "Phil Donahue Show." It's not surprising, considering that the show enjoyed 26 years on the air.
Cooper decided to literally interpret the media giant, and donned a Donahue get up for his first Halloween episode. Do you think Cooper's costume is spot on, or do you think it needs some work? Watch the video and vote in the poll below.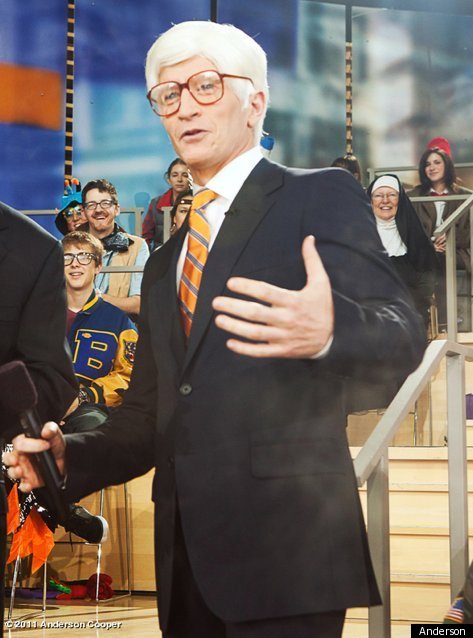 WATCH: