BROOKLYN STREET ART - Happy Halloween to all you good boys and ghouls lurking behind heavy closed doors with frogs in your pockets and bats in your hair.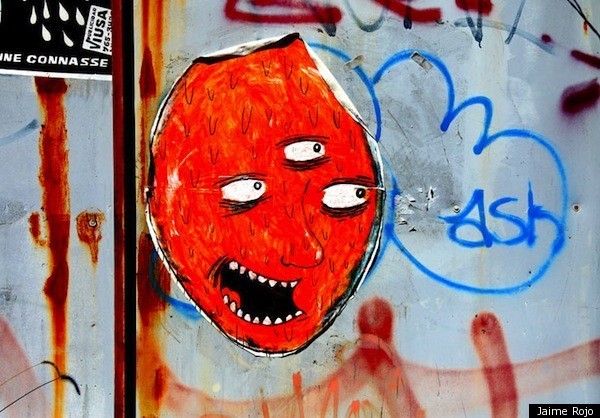 Royce Bannon (photo by Jaime Rojo)
Do you dare venture out this All Hallows Eve? What will you see tonight in the cold black air?
"What beckoning ghost along the moonlight shade
Invites my steps, and points to yonder glade?"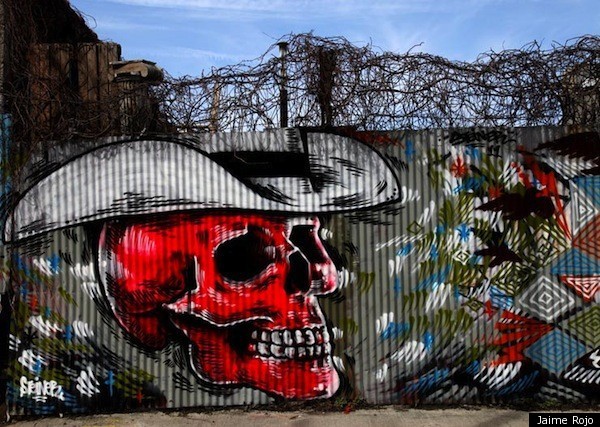 Steiner (photo by Jaime Rojo)
Alexander Pope: To the Memory of an Unfortunate Lady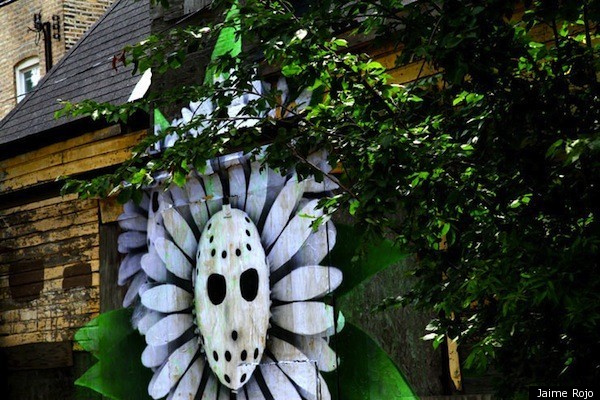 Ludo (photo by Jaime Rojo)
We know that BSA fans dig Halloween more than many holidays. Almost more than your birthday, but not quite, but almost. From his year's round of image collecting, here's a monstrous 25-photo essay from photographer Jaime Rojo of werewolves and vixens and frankenfreaks and zombies and ghosts just for you today. For more images, visit Brooklyn Street Art.