Two years ago if you said Adam Lambert and Out magazine Editor In Chief Aaron Hicklin would sit down to chat -- much less reconcile -- most fans of the "American Idol" singer would laugh you out of the room.
But that's exactly what happened earlier this fall when the Out editor interviewed the pop star for the 2011 Out 100, the magazine's annual tribute to the 100 LGBT people of the year, due out later this month.
When Lambert was featured on the cover of the 2009 Out 100 issue, his appearance was accompanied by a scathing Editor's Letter in which Hicklin lashed out at Lambert's record label and management team for telling writer Shana Naomi Krochmal she shouldn't make the singer come across as "too gay," and suggesting she didn't bring up political topics like the March on Washington, which was taking place the weekend after the interview.
Lambert responded to the controversy by tweeting:
"Dear Aaron, it's def not that deep. Chill! Guess ya gotta get attention for the magazine... U too are at the mercy of the marketing machine. ... Until we have a meaningful conversation, perhaps you should refrain from projecting your publication's agenda onto my career."
Well, that "meaningful conversation" has finally happened and Lambert is once again featured in the Out 100, this year in a photo shot by Gavin Bond that pays homage to Warhol's classic Elvis Presley image.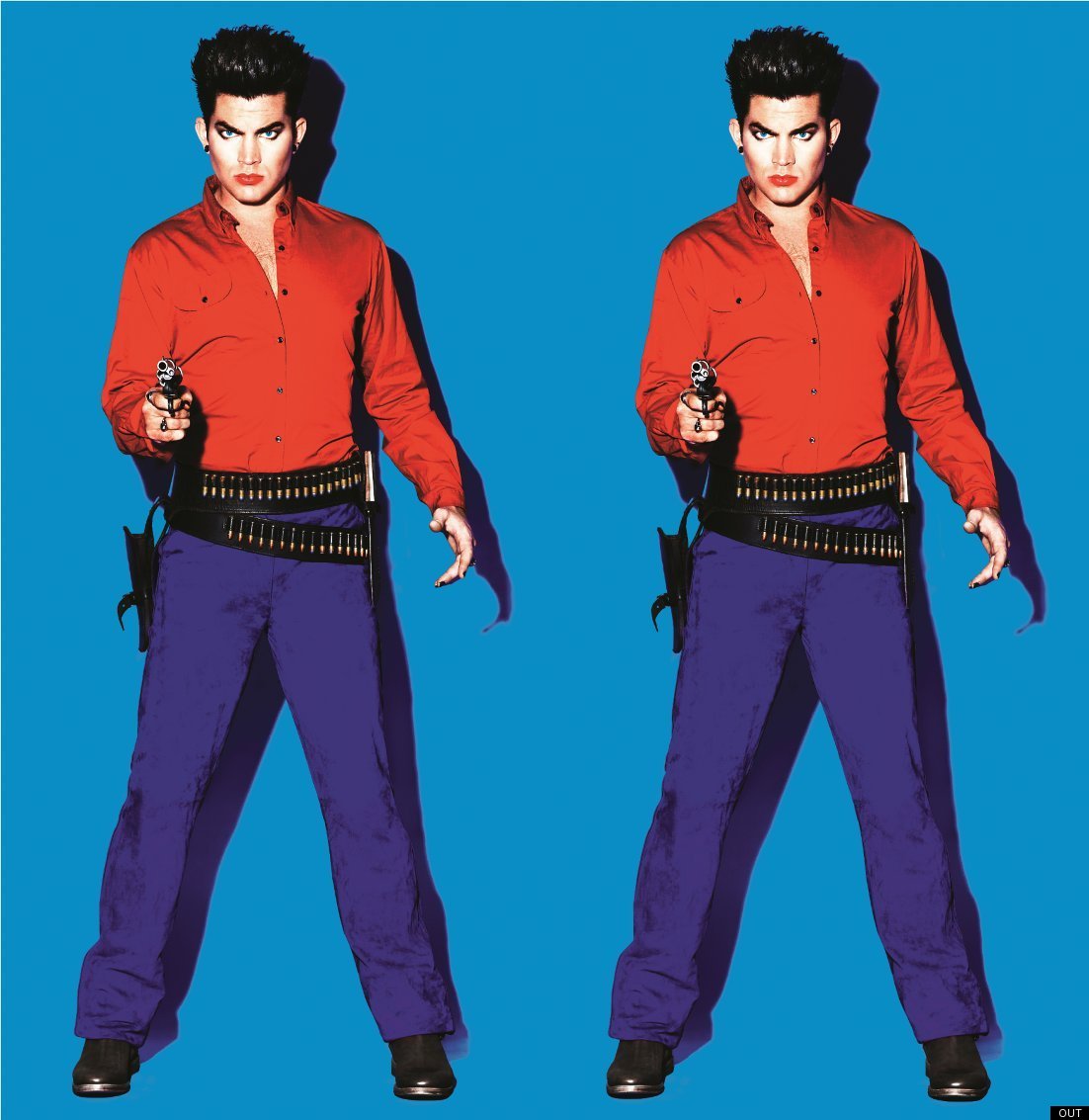 In the interview that accompanies the photo, the singer and Hicklin discuss Lambert's passionately defensive fans, his upcoming sophomore album, and his inspirations.
They also finally bury the hatchet:
Aaron Hicklin: ...You probably weren't prepared to have me pouncing on you...
Adam Lambert: No, but all's fair in that game. I think it's been character building, which is great, and it's definitely put me where I'm at now. I think the hardest thing about being a gay celebrity is that we're in the middle of a social rights movement and it's a very hot topic, so we're at a very pivotal time. Coming out was great, but there are certain issues that always surprise me and I think, Why is this an issue? I live and I've grown up in a space that is very accepting and open-minded; I surround myself socially with people that are artists and very bohemian and I forget sometimes that, OK, we're dealing with mainstream culture now, which does not have the same mentality as I do. I think, too, that by nature I'm very contrary. If you tell me I can't do something then I'm gonna push back harder and do it. I'm kind of rebellious, but I try to do it with a smile. I'm not a jerk about it.
Read the full interview and see who else made the Out 100 this year (honorees, like Tim Gunn, Andy Cohen, and Geri Jewell, have already been announced and more honorees are being revealed each day leading up to the release of the full list next week) by visiting Out.com.