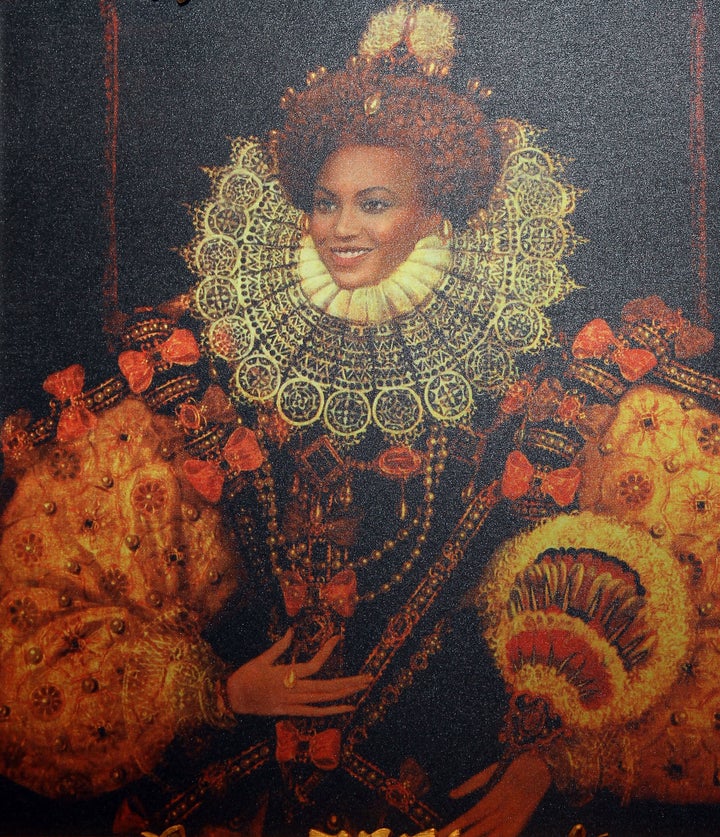 Beyonce Knowles along with fellow superstars Lady Gaga, Eminem, Adele, Selena Gomez, Katy Perry and Justin Bieber got the royal treatment this weekend at the 2011 MTV Europe Music Awards in Ireland -- and we're not talking motorcades or the crown jewels.
The musicians were immortalized as British royals in a series of paintings displayed on the walls of the Merchant Hotel in Belfast at during the MTV Voices dinner, which honored Bieber for his charity work.
We wonder what it would be like if these music makers actually ruled the land? Hmmmm. Sex (sans questions of paternity), drugs (wait, didn't Eminem kick that habit?), rock-n-roll (little monsters unite) and killer clothes (hold the meat) for all! Move over Will and Kate.
Here's a look at the masterpieces.