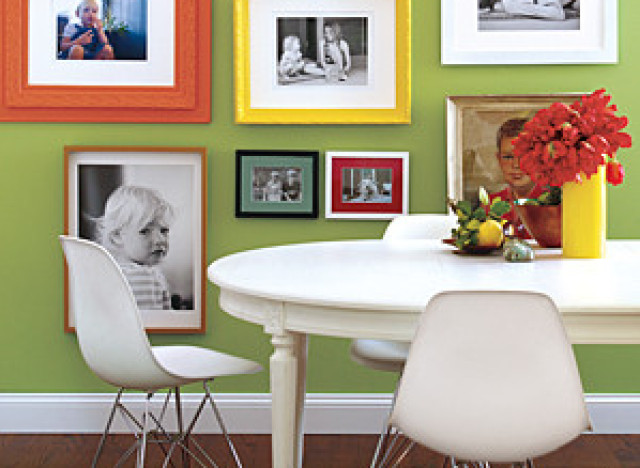 There's no reason to buy new stuff; you already have everything you need. Real Simple found 11 ways to renew your home using things you have on-hand. Here's one great tip:
Hang Photos and Artwork on One Wall
Your family pictures have more impact when they're grouped together. A word to the wise: Before you do any hanging, arrange the pieces on the floor to get a sense of how they'll look on the wall. And never mind if the frames don't match.
For the rest, visit Real Simple.