As with any big story, jokes -- good, bad and off-color -- are inevitable. And, when it comes to the recent Kardiashian-Humpries split, well, it's hard to keep up.
But no amount of klever k-usage kould outdo this most recent Trekkie-infused knee-slapper, "Keeping Up With The Cardassians."
Now, to those in the know, the Cardassians are a somewhat serpentine species in the "Star Trek" Universe, first introduced during Jean-Luc's reign on "The Next Generation." But you don't need to be a Vulcan to get the humor.
And that's the genius of it -- a funny "Star Trek" joke that is relevant to pop culture? Amazing!
What's even better? Oh, that this joke was made by "Star Trek's" George Takei.
Yep, he uploaded the photo to Facebook. Now that's just krazy!
PHOTO: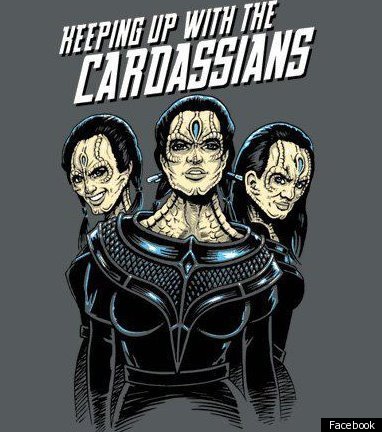 BEFORE YOU GO