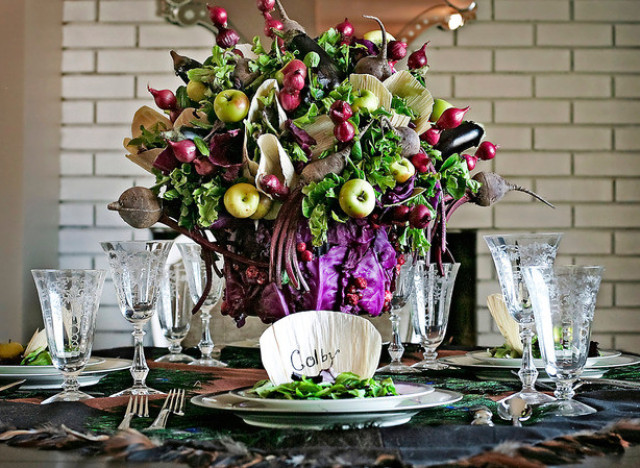 Photo by Montague Photography
While we'll never turn down a lovely bouquet, we believe that a centerpiece doesn't always have to use flowers. In fact, the most memorable centerpieces we've come across have been composed of anything but blooms. (See: David Stark's upcycled arrangements.) With their cheapie cheap prices, gorgeous color and convenient location in the produce aisle, fall vegetables are perfect candidates for the decorative treatment.
This project from HGTV.com plays off the traditional Thanksgiving cornucopia with a kind of tiered structure. (Some editors have dared to say "Medusa-like" but we say it's free-form and unexpected.) Be warned, you'll need lots of skewers. But the result definitely makes an impact. What do you think?
For the full how-to, visit HGTV.com.