Getting dressed for the day can be as easy as one, two, three, but when you have to quickly go from dressed down to dressed up, the equation gets a little trickier. When it comes to day-to-night dressing, sometimes simple additions will help you do the math. You can add a layering piece for the nine-to-five, or a pair of killer heels and a clutch for cocktail hour but whatever the case, it's definitely the little things that count.
Embellishments are key for holiday dressing, and though most usually reserve the glitz and glamour for party-wear, sequins are just as easy to don during the daytime as they are during a night out. Case in point: A sequined knit top can be worn with jeans and sneakers, as well as with a skirt and super high, colorful heels. Check out our additions to the look below that'll keep you shimmering from sun-up to sundown.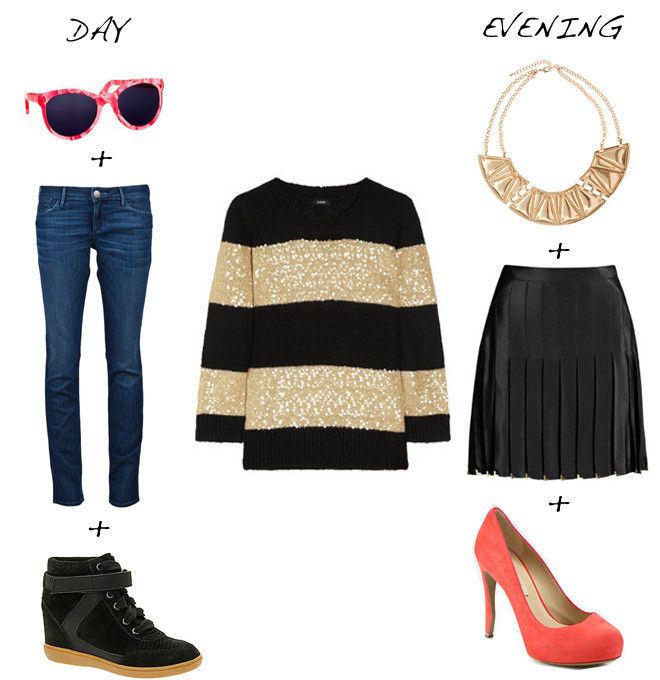 Click through the slideshow below to shop the story.