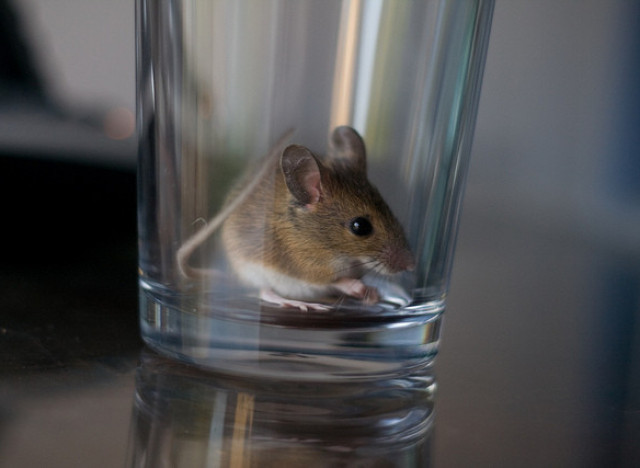 Flickr photo by twoshortplanks
As we geared up for our guide to getting rid of mice, we asked you for your awful rodent stories. (Because seriously, you're not alone.) We got a great response, but our favorite is the story of how a mouse made a nest in a car's glove compartment.
Now to the good part: We had a self-proclaimed "mouse-ologist" test the top seven ways to get rid of mice. This expert is more of a casual one, having reportedly seen at least a dozen mice during their tenure as a college resident advisor. The tester, along with their college, will remain anonymous.
These solutions are for those who can't exactly afford an exterminator, or need temporary relief before an exterminator shows up. If you have a serious rodent issue, we highly suggest finding a good one in your neighborhood. Further precautions for getting rid of mice include plugging up any wall openings with steel wool and sealing any small cracks with caulk.
So what worked and what didn't? Click through the slideshow to find out.