Black Friday has become a tradition as ubiquitous as pumpkin-colored pie and fried turkey-related third-degree burns. And while we're putting the finishing touches on our authentic, store-bought Thanksgiving meals, retail outlets are vying for our attention with ads filled with so many numbers and pictures of televisions it's stupefying.
How do you choose which door to bust at 3am after you've awoken from your tryptophan-induced coma?
It would be easier to choose if the promotions would be just a little more blunt. To that end, we created a few ads of our own to help you pick the store with the savings and holiday spirit that matches your own. Happy buying!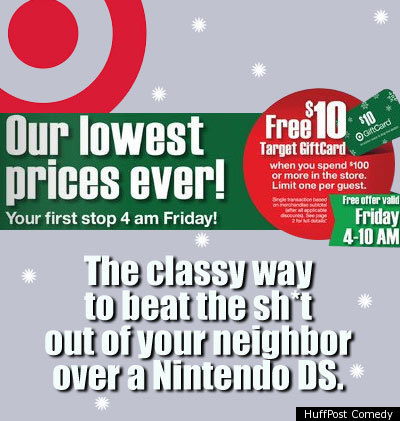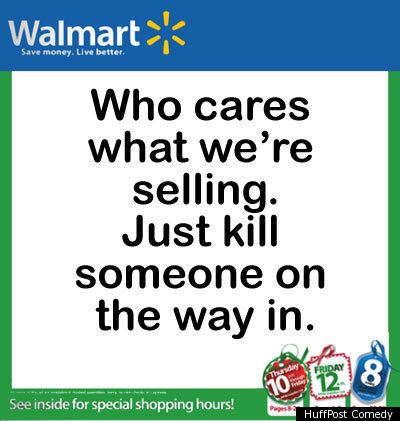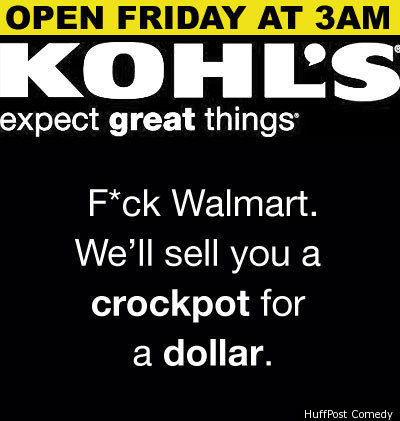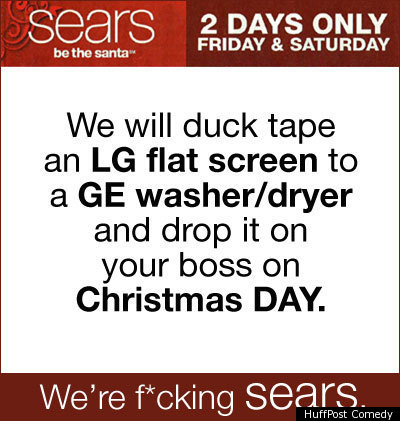 BEFORE YOU GO