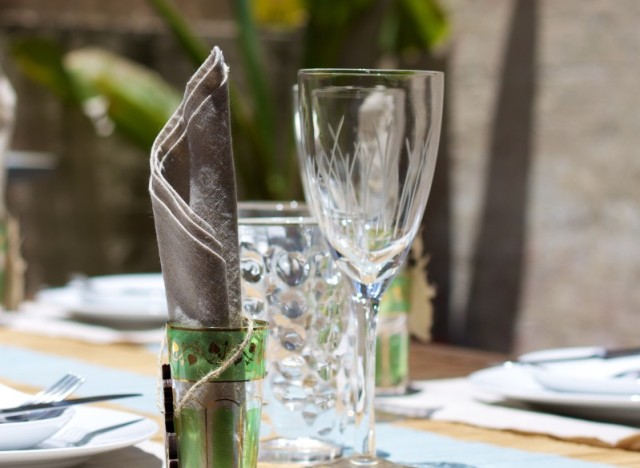 Photo: Flickr: gematrium
This candle may be constructed from a napkin, but that doesn't mean it won't shine. Creating this elegant look is as easy as folding a square napkin into a triangle and rolling it up. You can stand the finished linen on its own, but we like the idea of placing it in the water glass -- that way you know it won't fall over and you can create a looser, more natural fold.
Click here for complete instructions, and check out other simple yet sophisticated folds in the slideshow below.