We were flipping through gorgeous photos of Taylor Swift from her recent Madison Square Garden concert in NYC when we spotted a GIANT word tattoo down her arm! Take a close look at the photo below: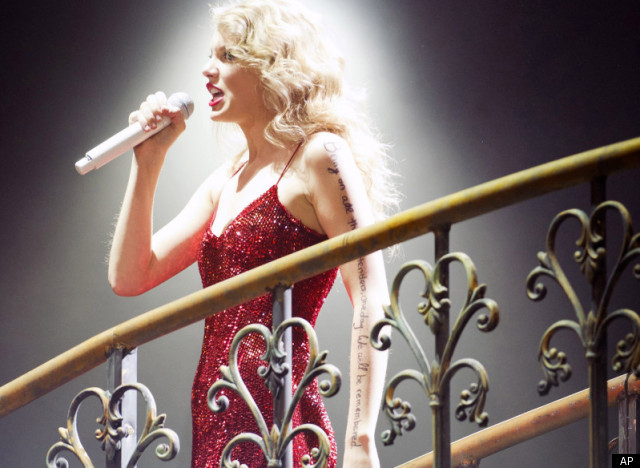 We hear it's temporary -- and, apparently, she writes song lyrics down her arm for every show. Who knew? This particular lyric ("Bring on all the pretenders. One day we will be remembered.") is from the song "Long Live" off of "Speak Now," her most recent album.
What do you guys think of this TSwift tradition? What one-sentence song lyric do you think is most inspiring (off any album)? Speak now in the comments below.