In his drawings, Leonardo Da Vinci explored the cosmography of the very big and very small, showing how the workings of the human body can be traced in the workings of the universe. Johansson Projects' upcoming exhibition, 'Circlesaints' by Yvette Molina and Michael Meyers, takes a similar line of inquiry.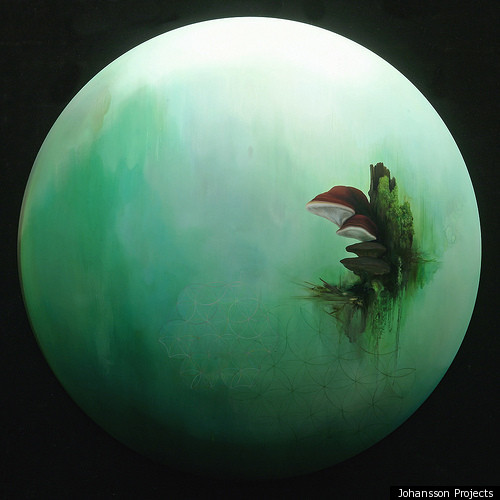 In their respective work, explorations of plant life and architecture investigate the whole from its parts. Yvette Molina employs a microscope's view of plants on painted aluminum rounds. From this perspective, Molina unveils a world of plants possessed of super-powers. Her delicate renderings of nature's minutiae align detail with expansiveness, coalescing into something grander; the pieces mix true sight with a supernatural realization.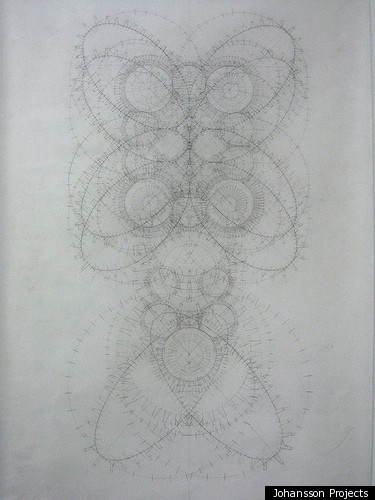 Michael Meyers' drawings present a similarly captivating blueprint of the universe, as patterns emerge out of themselves, exuding a silent mystery. Meyers' forms simultaneously inhabit the realms of real material and speculative sketch. They are part tool and part ritual altarpiece, conjuring an analogy to some cosmic clockworker. When life's intricacies are examined and nurtured, the material and immaterial world reveal they are made of the same patterns, the same stuff, the same parts.
'Circlesaints' will run at Johansson Projects until December 10.
PHOTO GALLERY
Circlesaints