Art Basel, the world-famous art fair-slash-bacchanal, is known for its indulgence. This year, however, artist Glenn Kaino is asking partygoers to remember the roots of the fair and take part in some good, old-fashioned heavy lifting. Kaino is organizing a piece titled 'Levitating The Fair,' which will ask volunteers to participate in holding a 20'x20' sculptural platform above the ground for the entire duration of the Art Basel festival. The platform will contain allusions to the 1939 New York World's Fair.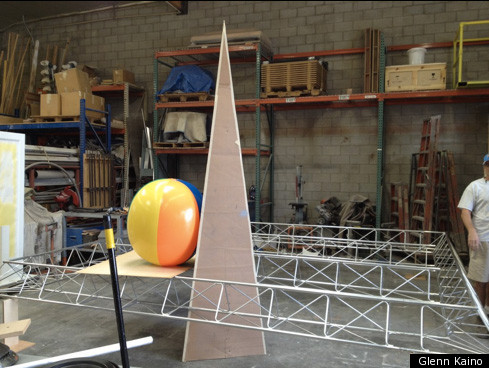 Kaino is riffing off the historical alliance between world fairs and mass consumerism, inciting grass-roots action to restore a faith and value to art itself. His project aims to test "our physical investment and personal commitment to the realization of creative moments." Toying with both the positive and negative effects of a fair such as Art Basel toward the art world, Kaino invites volunteers to lift up the importance of art in comparison to the weekend's other luxuries. The levitation will begin on the evening of Wednesday, December 1 and continue until Sunday, December 4. Sign up here to volunteer and be a part of the installation. Show your support for what Art Basel is truly about and take part in a visually stunning representation of collective labor. You can see the platform in progress here.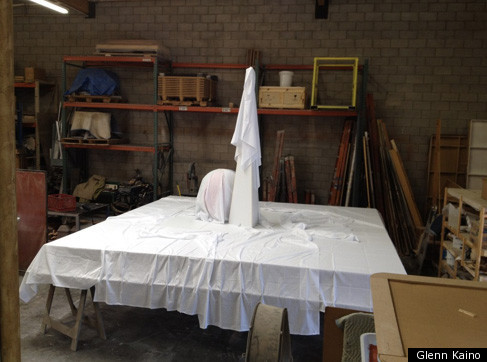 'Levitating The Fair' will open on November 30th at 8 pm at the Bass Museum of Art - Collins Park, Miami Beach.