WHO: Designer, television host, DJ and all-around "It"-girl Alexa Chung
WHAT: The Brit babe kept cozy in a layered look complete with a navy knit sweater, military jacket and leather-detailed coat. Paired with skinny jeans and open-toe heels, Chung was the epitome of effortless-chic... and warm!
WHERE: The cover girl was at an event at the Stella McCartney store in London, England on November 29th.
Meanwhile, how do you feel about this multi-patterned look Chung recently sported?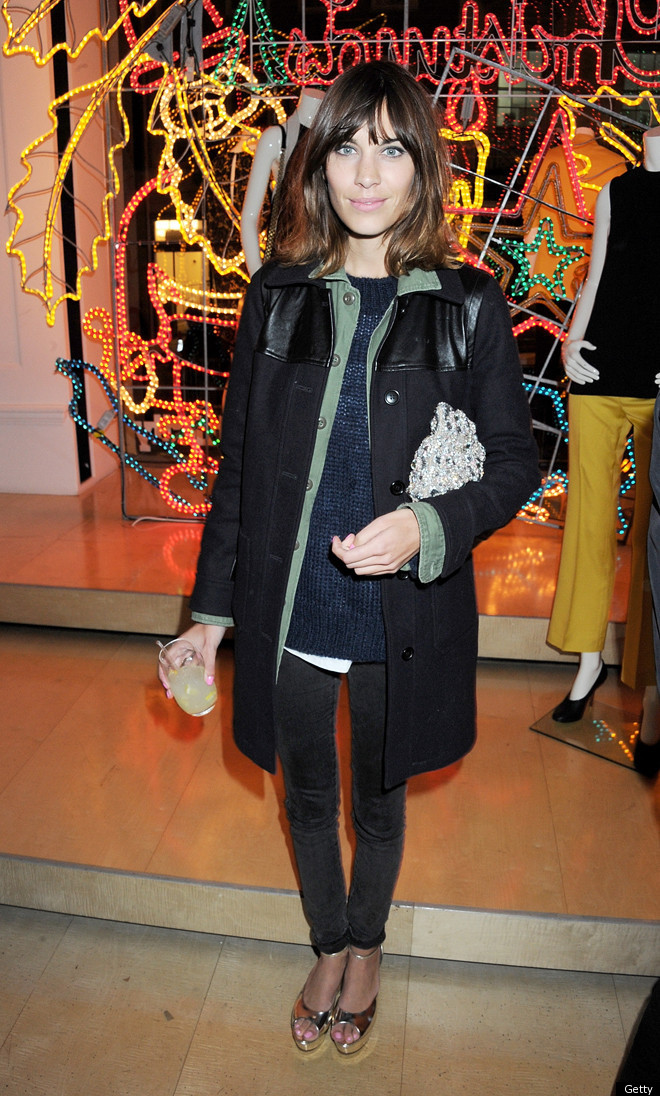 We've all been there--you get to work, take off your coat and 20 minutes later you're still freezing. Rather than look like some sort of office-eskimo in your puffer coat at your desk, defend against corporate heating with a thin jacket. The secret to layering jackets is to make sure that the base jacket is thin--whether it's cotton canvas or a thin, supple leather, otherwise you'll end up looking bulky.
PHOTO GALLERY
BEFORE YOU GO
Check out previous Look of the Day photos in the slideshow below:
PHOTO GALLERY
BEFORE YOU GO
CELEBRITY RELATED LINKS YOU MAY LOVE:

What Was J.Lo Thinking? - The Daily Beast

How Celebs Wear Their Pretty Lace Pieces - FabSugar

Charlize Theron Was A Nerd In High School - The Frisky

Check Out Blake Lively's Awkward High School Photos - The Gloss