It has been a year and a half since 23-year-old Aubrey Sacco went missing in the Langtang National Park region of northern Nepal and clues about her last known whereabouts or companions have been maddeningly scarce. Which is why a photo of a strange man that turned up on Aubrey's recovered laptop is generating questions.
The photo was taken in a cafe in Darjeeling, India and pictures a man who Aubrey's father Paul Sacco says was also seen in Kathmandu, just south of where Aubrey was last seen. The man seen in the photo is wearing a light blue collared shirt and appears to be drinking out of a Pepsi bottle with a straw.
"I want to emphasize that this guy is not a suspect," Sacco told the Daily Camera. "We just know that she took the photo of him, so why wouldn't he surface? Why wouldn't he say something? He's a person of interest just because we don't know who he is."
Aubrey had spent five months in South Asia volunteering, teaching yoga, English and art.
After she went missing on April 22, 2010, Aubrey's father, his wife, Connie, and their 21-year-old son Morgan travelled to Nepal to try and piece together clues about her sudden disappearance. They found her laptop, video camera and journal at the last known hotel she stayed at, but little else. They offered a reward of 100,000 Rupees--almost $2,000--to anyone who could help locate her, but Sacco says he feels that villagers appeared to be hiding information about her.
The Saccos, of Greeley, have released the photo of the man on Facebook, Twitter, and a host of news channels in an effort to contact him so they can find out more.
They have travelled the Langtang Trek, followed in her known footsteps and enlisted the help of the U.S. Embassy, but after returning from one such trip, Sacco said political turmoil in Nepal is slowing Aubrey's investigation down.
From a search journal dedicated to the hunt for Aubrey:
In August we left Nepal hopeful and exhilarated that the police and the army would resume their investigations. We were very specific and focused as to the people and places that needed to be investigated. Unfortunately, almost immediately after we returned the prime minster stepped down and many of the people in high places that made these promises were immediately moved to other positions in the government, replaced or even jailed. The government in Nepal changes almost weekly and nothing is for certain. Even so, there are some diligent and dependable people there who are connected to the fragile government and continue to assist us through this political jungle. Never have we been such a dichotomy between wonderful kind and honest people and the tumultuous government that rules them.
To help fund the Sacco family's now frequent trips to South Asia to search for their daughter, the family has put together cookbooks with Aubrey's photo on the cover, dragonfly stickers to commemorate her favorite good luck charm, ribbons-- even a full-length iTunes album called "Finding Aubrey," which features songs by her father Paul and three songs recorded by Aubrey herself just before she left for South Asia.
Trying to leave no stone unturned, the family, with the help of many strangers, have also sent almost 8,200 messages to Secretary of State Hillary Clinton to attract her help in finding their daughter.
"There's not a day that goes by where we don't think about her, most of the day," Sacco told 9News.
Photo of unknown man from Sacco's retrieved laptop: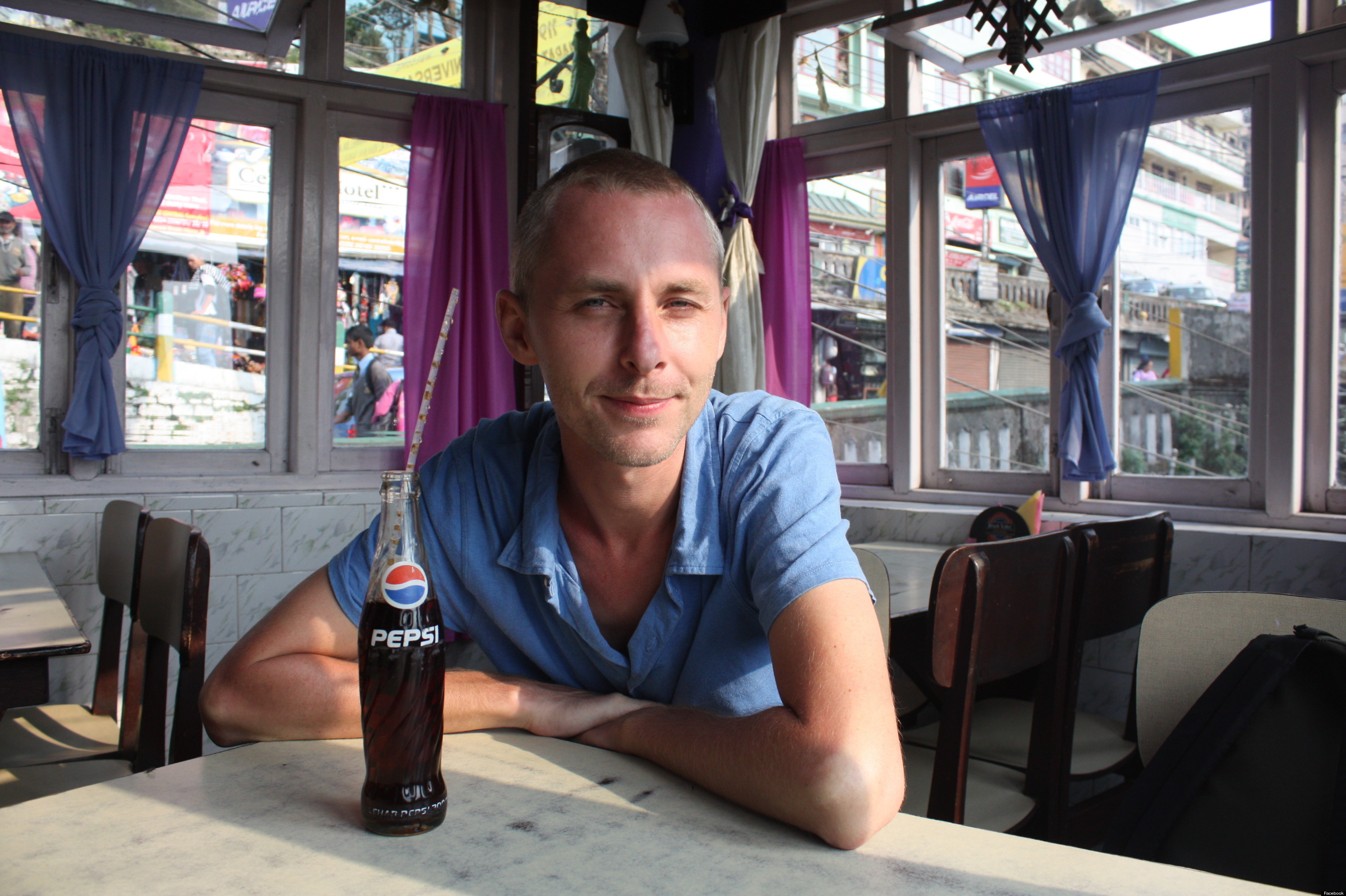 BEFORE YOU GO