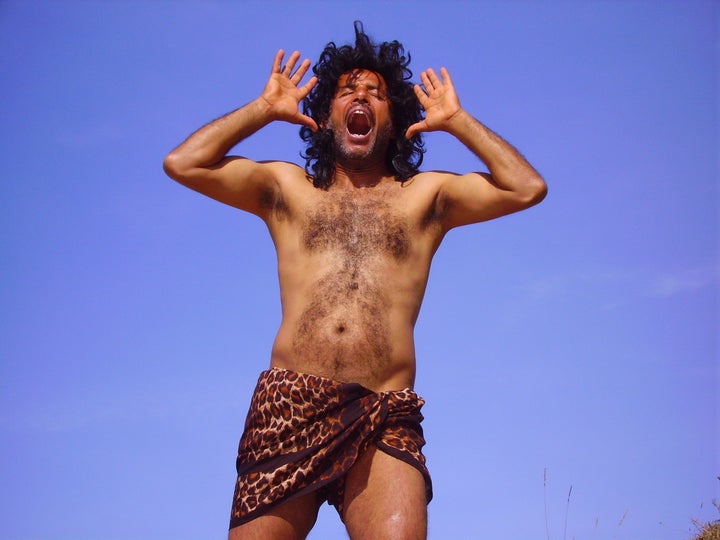 From Lebanon to Tunisia, from soccer players to amateur filmmakers, the 2011 Arab Film Festival will bring a multitude of voices from across the Middle East to an intimate theater in the heart of the largest Arab community in the U.S.
Since its inception in 2005, the Arab American National Museum has hosted an annual film festival to showcase contemporary Arab and Arab-American cinema. But this year's event, showing a total of nine films Thursday through Sunday, brings an added twist.
For the first time, the museum moved away from having open submissions and instead brought in an independent curator, Muhammed Shawky of New York-based non-profit ArteEast. Shawky's goal was to create a different kind of program, one that showcases alternative films made in the lead-up to the Arab Spring.
The show is titled "Before The Spring: Alternative Arab Cinema from 2005 to Today." Together, its films provide context for the political uprisings, giving insight into the reality of life before the Arab Spring.
"There has been a lot of attention given to production and representation from the moment the protests erupted," Shawky said. "We're tying to give perspective."
The festival aims to showcase many different realities and viewpoints, something Shawky believes is important when showing films that come from such a diverse region. He made an effort to use films that are rarely accessible and have never been shown before in Detroit.
"Wahed-sefr" (translated as "One-Zero"), an Egyptian film, kicks off the festival on Thursday evening. It follows eight characters on the night of the final of the African Nations Cup of 2008, in which Egypt beat Cameroon by one point.
According to Shawky, what makes the film mesmerizing is that it is filled with "so many different stories, different characters and different realities within Egypt."
While a soccer match provides the title and unifying theme of "Wahed-sefr," the film addresses much more. "It is a very political movie in its own way. It's just more subtle, which is something that I prefer," Shawky said. "Every one of the films has a political dimension. It's reflected [in each]; you can't escape it."
"These films were produced in very different realities than we are living in today," he added. "There are very different constraints. It's interesting to see how despite those restrictions the films are able to deliver a very strong message."
"Few ensemble films are as well conceived and executed," according to a Variety review of "Wahed-sefr," which also notes the film's heavily female cast and crew, including a woman director, script-writer, director of photography and editor.
The film festival will honor Omar Amiralay, one of Syria's most influential documentary filmmakers and a leader in the "Damascus Spring" movement who passed away in February. On Friday evening, a screening of two of Amiralay's films -- "Tougan Fi Balad Al Baath ("A Flood in Baath Country") and "Massa'ibu Qawmen" ("The Misfortunes of Some") -- will highlight his critical exploration of the political and social problems of the Middle East.
The Arab American National Museum's deputy director, Devon Akmon, said his team is committed to bringing Arab culture to the public, but lack of specific expertise in film led them to approach ArteEast to curate this year's festival, citing the group's "great reputation." ArteEast aims to bring the work of artists from the Middle East, North Africa and their diasporas to a wider audience and foster a more complex understanding of the region's art and culture.
Akmon worked with ArteEast to help the group understand the Arab community in Dearborn and make sure the festival had films that would appeal to different groups.
Akmon said the festival's films will give an opportunity to gain a larger understanding of the Arab Spring, and he hopes they will interest Arab Americans and others.
"We feel that the theme will appeal to people across the board," he said.