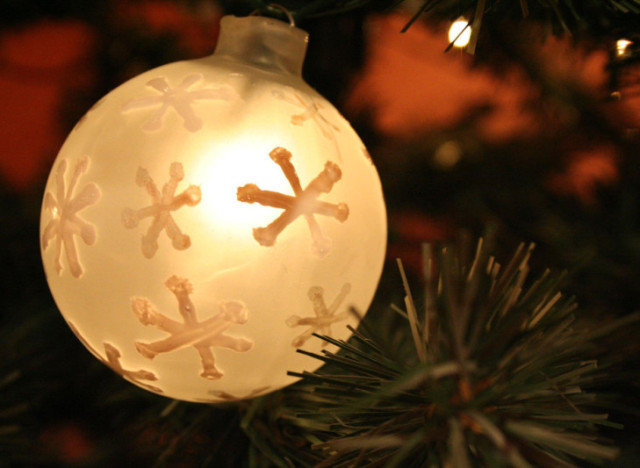 Flickr Photo by N1NJ4
It's hard enough to drag yourself out of bed on a Monday morning, let alone get in the crafting mood, which is why we found this super simple holiday craft for DIY ornaments. All you need is a permanent market...no, seriously, we're not joking! Just find a plain ornament you want to dress up and use your marker, preferably silver or gold, to draw on tiny snowflakes. Once you hang it up, your Christmas lights will the do the rest, illuminating the ornament from behind to make the snowflakes really stand out. For fun, try using a marker that is the same color as your ornament, so the snowflakes will magically appear when string lights go on.
Need another easy idea? Try making ornaments from cutlery with this how-to video below.