Have you seen this missing dog in Astoria, Queens New York? Hopefully not, as it looks like unsuspecting Astorians wouldn't survive an encounter.
According to the funny (terrifying?) missing dog poster, this friendly pooch is a hybrid breed of Gray Wolf-Anatolian, Shepherd-Irish Wolfhound, Dingo, Jackal, Coyote, Red Fox, German Shepherd, Saint Bernard that answers to "Killer" and is "irate at times".
Awesome.
These posters were plastered on the corner of Broadway and 31st Street in Astoria on the first weekend of December. An attempt at a little holiday humor for sure. Though the owner "Drew" did say Killer has been missing since November 27, 2011 and left a contact phone number.
Here's hoping either he or animal control finds this impossible breed of dog death on legs before it devours any innocents silly enough to cross it's path.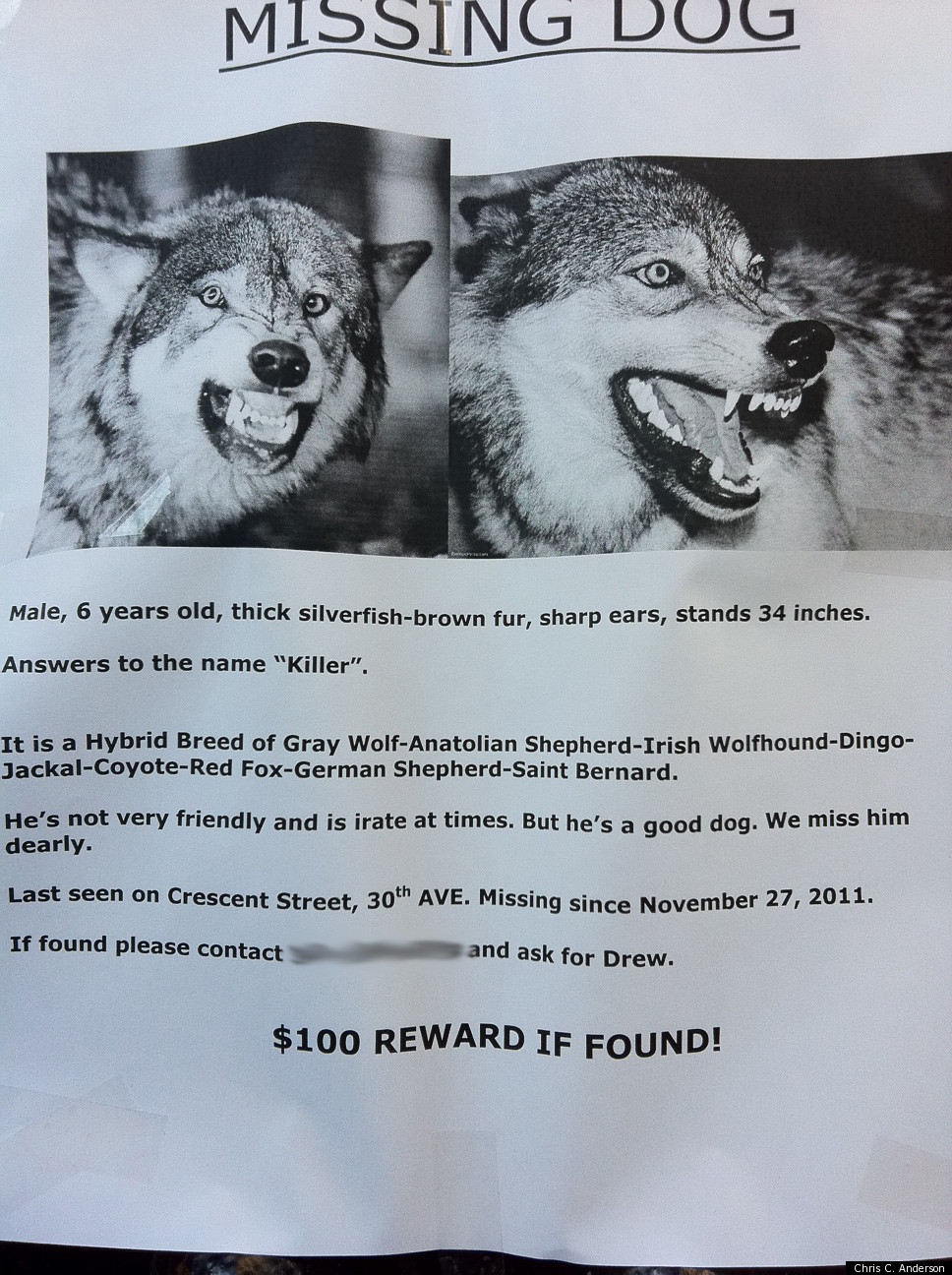 Here are some more hilarious missing pet signs.
PHOTO GALLERY
Most Ridiculous Missing Pet Signs