Guess who? It's Jessica Biel in "New Year's Eve," that's who!
The 29-year-old actress plays a pregnant mother-to-be in the Garry Marshall rom-com packed with celebrities from Ashton Kutcher and Robert De Niro to Hilary Swank and Michelle Pfeiffer. Biel, who recently revealed that she was up for the role of Allie in Nick Cassavetes's "The Notebook" (the role went to Rachel McAdams), appeared enthused about playing preggers while on "The Graham Norton Show" on Saturday -- something that might make boyfriend Justin Timberlake a bit nervous.
"It was so good! I had a [pregnant belly] suit on that went from here to here (across belly) and I had the biggest boobs that hung to here... And I ate whatever I wanted -- it was great!" Biel told the British talk show host.
PHOTO: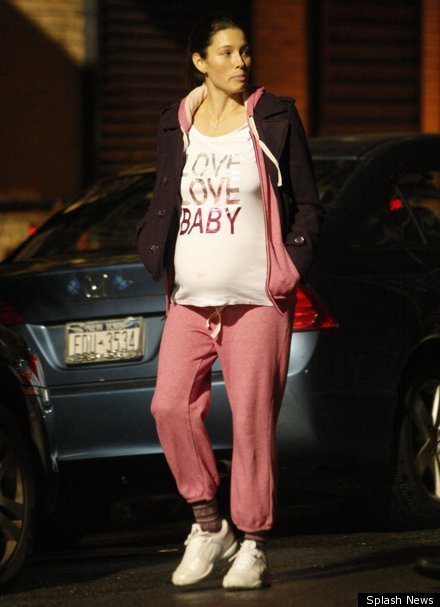 WATCH TRAILER: