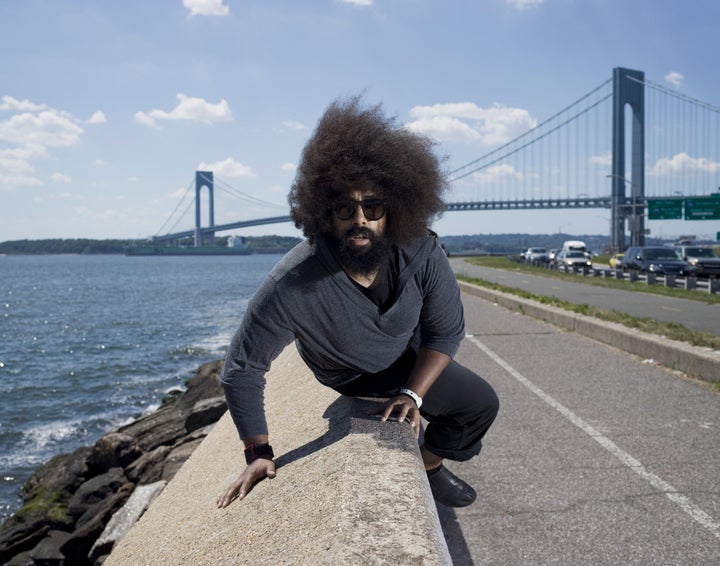 Reggie Watts will never perform the same show twice, much in the same way that no two people can describe Reggie Watts' performance style exactly the same way -- both the performer and his art defy consensual description. But anyone who has seen the musical magician at work stands in awe of his ability to seamlessly move between comedy, beatboxing, soulful crooning and extensive sonic landscapes using little more than his vocal cords, a keyboard and a rudimentary mixer.
The Huffington Post is proud to debut his newest track "You Look Pretty," which was recorded at a sold-out show at the Skirball Center in New York City on October 23 at his conceptual comedy/music show "On Life and Quantum Entanglement." You can download previous episodes on his Facebook page.
This track is more subdued and R&B-influenced than much of his more comedy-driven work, exposing the range of his talents -- think more Al Green than Weird Al.
LISTEN: Reggie Watts' newest song, "You Look Pretty," live at the Skirball Center.
"You Look Pretty" (On Life & Quantum Entanglement - Part 6 of 11) by reggiewatts