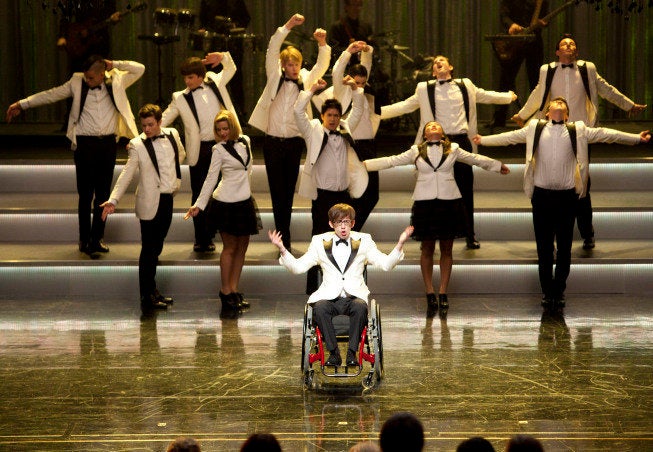 The show is no stranger to Jackson songs; characters have previously sang a version of "Thriller" and "Pretty Young Thing" and will take on three songs from various members of the Jackson family in the Dec. 6 episode. In "Hold on to Sixteen," the season 3 episode that features the annual Sectionals performance, New Directions will sing Janet Jackson's "Control," the Jackson 5's "ABC" and Michael Jackson's "Man in the Mirror."
"It was fun, man," Harry Shum Jr. told AOL TV about the Jackson family performance. "It was so much fun. It's always scary to do Michael, but I think we kind of interpreted it in our own way."
TV Guide Magazine reports the special Michael Jackson tribute show will air in January and have 10-12 songs. The cast is reportedly flooding series co-creator Ryan Murphy with song requests.
In other "Glee" news, the show is planning a Christmas episode directed by series star Matthew Morrison. The holiday episode, "Extraordinary Merry Christmas," will feature one very hairy special guest: "Star Wars" character Chewbacca.

This isn't the first time "Glee" has tackled a single artist. Madonna got the "Glee" treatment in the Season 1 episode "The Power of Madonna."
WATCH: Ryan Murphy talks tribute episodes.