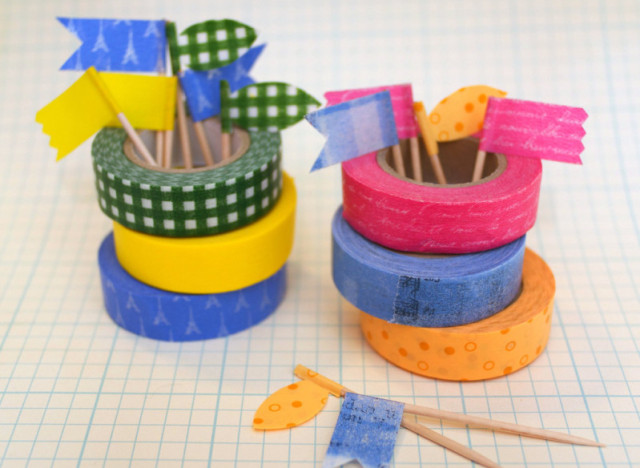 Flickr Photo by gamene
Decorative tape is a great tool to have on hand. You can use it to decorate an ornament, embellish a hurricane or, like in this Craft Of The Day, create playful food picks. Sticking a little flag like this in a cupcake is an easy and inexpensive way to create a more festive table spread. Try it out at your next holiday party by following the directions below!
What You'll Need
Tooth Picks
Decorative Tape
Scissors
How To Make It
1. Cut multiple strips of tape all to an equal length. We recommend between 2 and 2 1/2 inches.
2. Fold the tape over so the two ends evenly meet, but do not press the entire strip flat.
3. Insert the toothpick into the loop the fold created, and flatten the tape.
4. Use scissors to cut a decorative edge, like zig-zags, or a shape, like a fish.
And, be sure to check out our other great crafts in our Craft Of The Day slideshow below.
Have something to say? Check out HuffPost Home on Twitter, Facebook, Pinterest, Tumblr and Instagram.