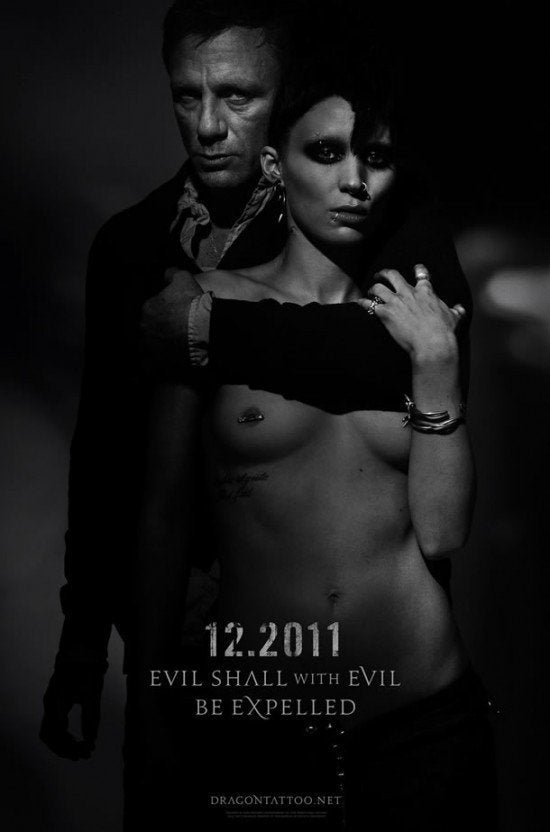 By Lene Kaaberbol and Agnete Friis for Bookish:
Lisbeth Salander, the rugged yet vulnerable hacker chick who powered Stieg Larsson's trilogy to the top of just about every bestseller list in the world, isn't the only dominant woman in Scandinavian mysteries. Female crime writers have long been bestsellers from Oslo to Helsinki—there's a whole school of Nordic "Crime Queens"—and yet there's a debate raging over here in the most socially progressive corner of the world about so-called "femicrime." The label may sound more grudgingly respectful than "chick lit," but it's still a ghettoizing term that boxes whatever book is tagged with it into a pink corner.
Much the way American fiction has been viewed along gender lines—remember the brouhaha last year around the publication of Jonathan Franzen's "Freedom"?—there's a similar divide even in oh-so-progressive Scandinavia, where the backlash is against femicrime, whatever that is. To some, it is any crime novel written by a woman: One prominent Swedish critic, Ernst Brunner, compared the Crime Queens to a plague of savage birds intent on ravaging his beloved literature, which would surely "perish if this is allowed to go on." Then there was popular Swedish novelist Björn Ranelid, who said that anyone could write like international bestseller Liza Marklund, but "only one man in the world can write like Björn Ranelid."
To others, the label means crime fiction with a feminist attitude. And to yet another group of critics, commentators and fellow writers, it describes the type of mystery that mixes the criminal plot with liberal helpings of the home life and everyday troubles of the female detective. Chick lit disguised as private dick lit, if you like. Yet there's a bias at work here too. When Liza Marklund describes the problems her journalist protagonist is having with her ex, or a hurried meal of fish fingers and mashed potatoes for her children, apparently it counts as froth. No such criticisms are leveled when male detectives go bourbon-guzzling or pub-crawling and rant about the women who've done them wrong. In both cases, we're digging into the private lives of characters—but why should the more domestic version be dismissed as trivial?
To pigeonhole a novel as femicrime solely because it was written by a woman is absurd. Agatha Christie, Ruth Rendell, and P.D. James, for instance, are considered mystery writers, no special-interest labels attached. Should we be calling books written by men "mascucrime"? If we must use the term femicrime, then it should be reserved for crime fiction with strong female characters and a feminist attitude, like the novels of Sarah Paretsky. Nearly 30 years ago, she marched right into the American boys' crime clubhouse and showed them all that a PI could be hard-nosed, clever, gutsy—and wear heels. A number of tough Scandinavian investigators have inherited a string or two of literary DNA from Paretsky's famous detective, V. I. Warshawski, and her influence can certainly be felt in our work. We've been fans of Warshawski since her first outing, in "Indemnity Only." If that's what constitutes femicrime, then we will wear the label proudly, right alongside Stieg Larsson.
The dirty old trench coat does not in itself hold more literary merit than the silk blouse; what matters is the character who wears it.
Lene Kaaberbol and Agnete Friis are the authors of the runaway Danish bestseller "The Boy in the Suitcase" [$24.00, SoHo Crime].
Read more about Scandinavian crime queens at Bookish.