UPDATE: Looks like Supervelma can't promise delivery until after the holidays. Which means you'll have Kanye's entire stock of Christmas tweets to choose from!
Just in time for the holidays, an Etsy seller who goes by the username Supervelma is selling hand-stitched Kanye West tweets. Allow Supervelma to explain the genre: "Add the words "Liz Lemon" to the tweets and you will swear they're coming straight from Tracy Jordan."
To show off her handiwork, Supervelma posted a framed, stitched version of the tweet that made Time realize Kanye is funny. Quoth 'Ye last July:
"I specifically ordered persian rugs with cherub imagery!!! What do I have to do to get a simple persian rug with cherub imagery uuuuugh"
And Supervelma's version: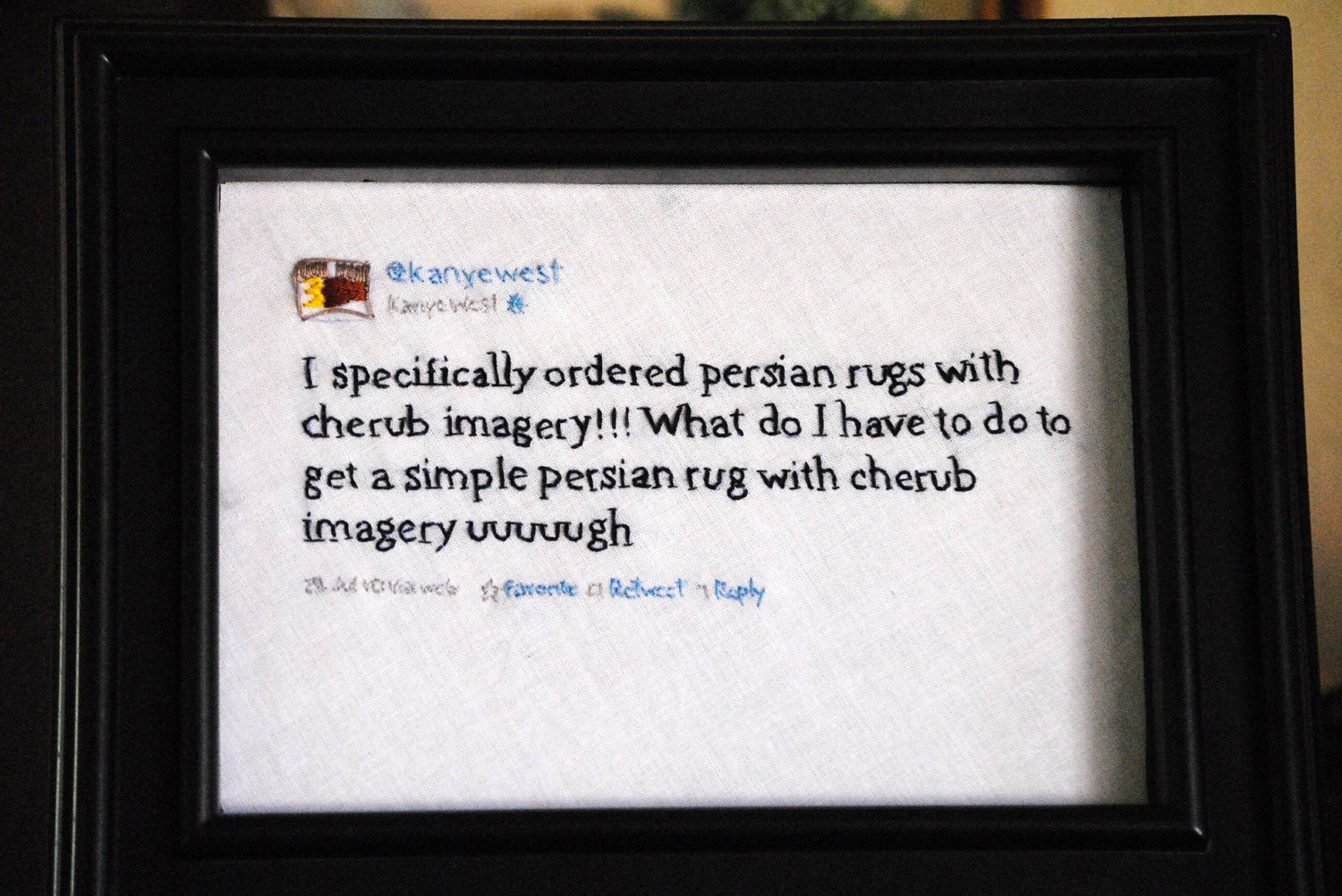 Strangely perfect, right?
You can special order any of the <140 character poems you so desire, or request non-'Ye tweets if that's your thing. The perfect gift for the person who has everything, we think. (Aside from a Persian rug with cherubs, which is so hard to find but should be so easy uuuuugh!)
(via Boing Boing)