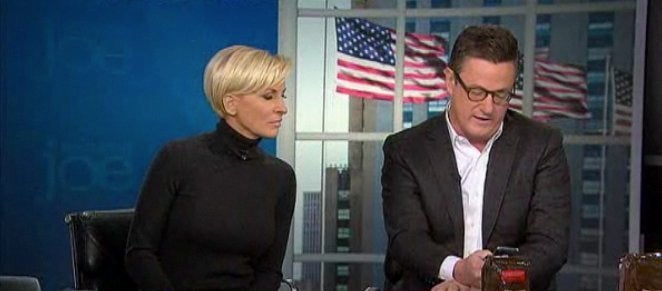 New Jersey governor Chris Christie joined the chorus of conservatives who criticize "Morning Joe" and co-host Joe Scarborough for leaning too far to the left.
On Monday, Christie — who is one of Mitt Romney's most prominent supporters — texted host Scarborough in the middle of the show, asking, "Who's next this morning on 'Morning Joe' to talk about the GOP race -- George Soros?" The New Yorker's David Remnick had just finished discussing the GOP frontrunners.
Both Scarborough and co-host Mika Brzezinski took Christie's remark in stride on Monday. Scarborough noted that their next guest was actually "a small-government conservative," while Brzezinski added, "And by the way, Governor Christie is more than welcome to come join the conversation any time he would like."
Scarborough extended the friendly invitation, saying, "Chris, any time you wanna come buddy."
WATCH:
Below, see nine memorable surprise calls and visits: