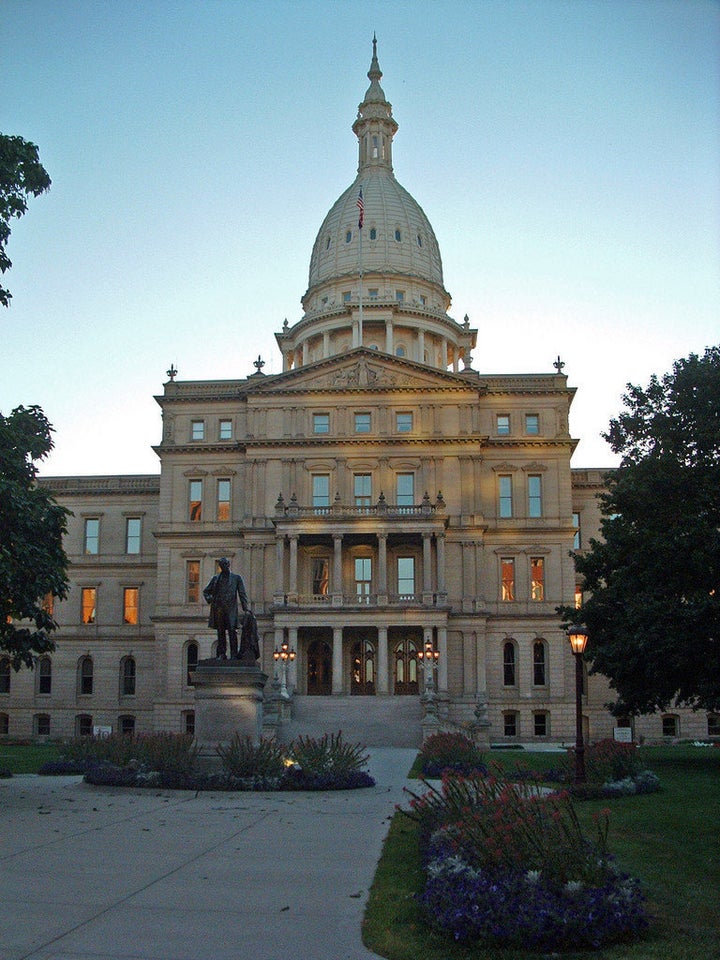 LANSING -- Things got heated on the state House floor Thursday night when a fight broke out between at least two Democrats, shortly after the House wrapped up its work for the yaer .
"Representative Harvey Santana lunged at fellow Detroit Democrat David Nathan during a heated discussion at Nathan's desk. State Representative Roy Schmidt got between the two and was knocked about. A staffer was also accidentally pushed to the floor as House security rushed to break up the altercation. Santana was escorted out of the room by the House sergeant at arms, but was later allowed to return to his seat to vote."
Rep. Schmidt had a lollipop stick stuck in his mouth for the entirety of the short scuffle, according to Michigan Radio.
But Rep. Schmidt's spokesman tried to diffuse tension in a statement:
"News reports of a 'fist fight' on the House or Floor tonight are greatly over stated. (sic) Two Democrat Representatives had a difference of opinion that got a little heated. Representative Roy Schmidt, wanting to avert any escalation of the problem, stepped in between the two gentlemen and stopped the argument. No punches we (sic) ever thrown.
After the fight Nathan still seemed to be in the holiday spirit.
"Harvey Santana expressed himself in a manner that he now probably regrets and it's fine," Nathan told the Detroit News. "The frustration of the whole year that we've had, that the Democrats were not allowed to participate in the process, I think Harvey is probably not happy with the way he allowed the frustration of that to manifest.
"But he is my colleague and we will work together for the city of Detroit."