UPDATE: CoverGirl's PR agency let us know that the ad was not technically banned -- just voluntarily discontinued in response to NAD's inquiries.
Well, it looks like an ad has finally been pulled in America.
After a year of the UK's Advertising Standards Authority (ASA) banning fashion and beauty ads left and right, the US's National Advertising Division of the Council of Better Business Bureaus Claims (NAD) has cracked down on a popular makeup ad for excessive Photoshopping.
Business Insider reports that the NAD has deemed print ads for CoverGirl NatureLuxe Mousse Mascara dishonest, including the spots featuring celeb spokesmodel Taylor Swift. According to the NAD, the ads made "superior performance claims" such as "2X more volume" and "20 percent lighter" that simply couldn't be substantiated.
The NAD specifically noted that the Swift ad had a disclaimer printed on the bottom that clearly stated, "lashes enhanced in post production."
"You can't use a photograph to demonstrate how a cosmetic will look after it is applied to a woman's face and then -- in the mice type -- have a disclosure that says 'okay, not really,' " NAD director Andrea Levine told Business Insider.
That sounds about right to us -- who wants to be lied to? (Although generally we take any product that claims to transform us into Taylor Swift with a giant grain of salt.)
Maybelline was made to address an similar Photoshop issue earlier this year, when an ad for its anti-aging "Eraser" product used Photoshop instead of the product itself to erase spokesmodel Christy Turlington's dark circles. Britain's ASA banned the ad for misleading consumers.
In fact, Business Insider notes that in cracking down on the Taylor Swift spot, the NAD is specifically trying to follow the ASA's lead. Does that mean we should expect a banned-ad-of-the-week in the US to match Great Britain? Could this be the end of Photoshopping Disasters?
See the CoverGirl ad below and click through for a roundup of ads banned by the ASA in 2011 alone.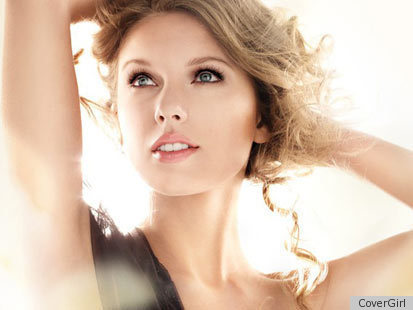 PHOTO GALLERY
BAnned UK ads(CLONED)
BEFORE YOU GO