Romance rules for Andrej Pejic on the cover of Fashion magazine's Canada edition for February.
In keeping with the spirit of Valentine's Day, Andrej looks eh-mazing (get it? Eh? Canada? Okay) on the cover, wrapped in more cream-colored ruffles than a Christian Siriano skirt, gazing into the camera. His long blonde hair is making us jealous -- as is his creative manicure.
Tell us if we're wrong, but we're getting a slight Mischa Barton vibe. (Which is a compliment, because she's gorgeous.)
This February cover is way tamer than Andrej's famous topless Dossier cover and less stark than his Schon cover. But style-wise, it might be our favorite yet.
Check out Andrej's ruffly, ethereal cover below.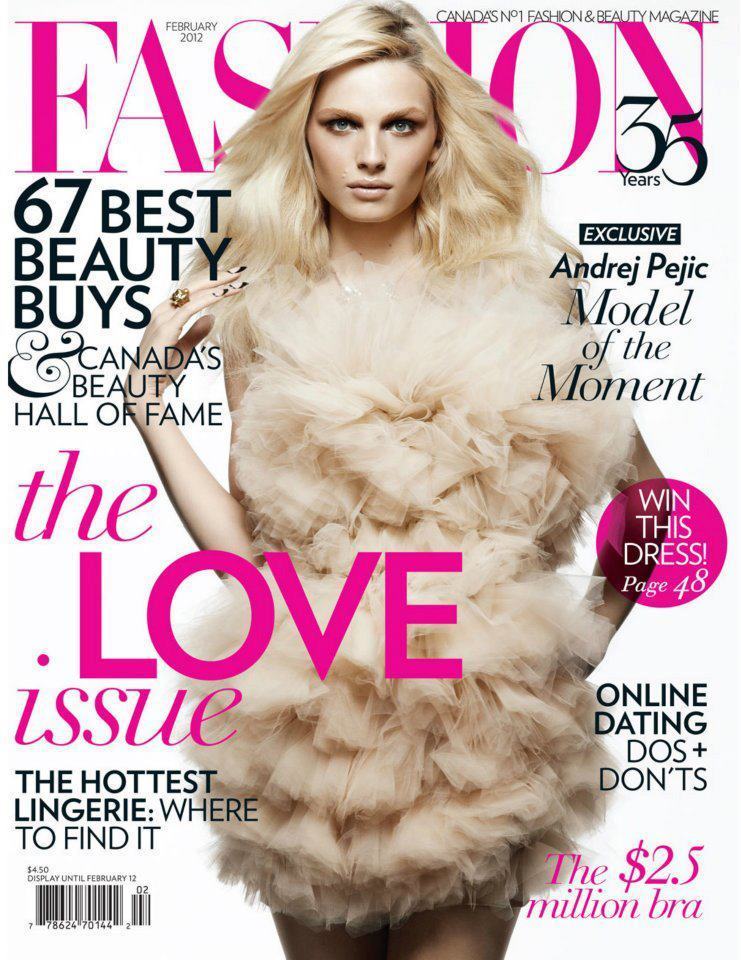 BEFORE YOU GO