It's hard to get into the Christmas spirit when you hear a mother in your community allegedly offered up her 8-year-old daughter for prostitution, but that's exactly what concerned citizens along Florida's Emerald Coast are trying to do.
"We have received a lot of phone calls from people asking how they can help the child -- how can they make sure she has a nice Christmas," Panama City Police Sgt. Jeff Becker told The Huffington Post.
The little girl, who is not being identified due to her age, is the daughter of 33-year-old Sue Ellen Mims. On Wednesday, authorities arrested Mims and charged her with one count of selling a minor for prostitution.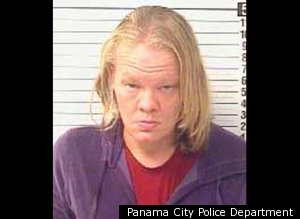 According to Becker, Mims was at a Panama City business when she approached a random male stranger and offered her daughter to him for $100. Mims allegedly told the man her daughter "would do anything the male wanted and would not tell anyone about it," police said.
The man, who has not been identified, immediately reported the incident to police.
"In the 12 years I have been here -- and I was a detective for some of those years -- I cannot recollect a case where someone has tried to sell their child," Becker said.
"We are continuing to investigate [the case] because if she has done it once [she may have] done it previously," he added.
The Department of Children and Families took custody of the girl, who police say had only the clothes on her back. The Gulf Coast Children's Advocacy Center -- an organization that provides necessary services for child abuse cases -- has been assisting.
"It just breaks your heart that this happens to little children," said Renee Willoughby, executive board president of the advocacy center. "Everyone is horrified that this happened in our community, but, unfortunately, it is something that happens somewhere every day. It is just beyond words."
The Gulf Coast Children's Advocacy Center is accepting donations of clothing (the little girl wears size 7 or 8), along with toys, blankets and other items. Willoughby said concerned community members are already reaching out.
"People want to help this girl in any way possible, especially with it being the Christmas season," she added.
Becker said that citizens have also contacted the police department to ask about donating items to the little girl.
"People do care, and it is a nice time of year for them to show they care," he said.
Anyone interested in donating an item for the little girl can send it to the Gulf Coast Children's Advocacy Center, 210 East Eleventh Street, Panama City, FL 32401. Monetary donations for the girl and/or the agency itself, which helps countless victims every year, can be made via their web site.
Need help? In the U.S., call 1-800-4-A-CHILD for the National Child Abuse Hotline.