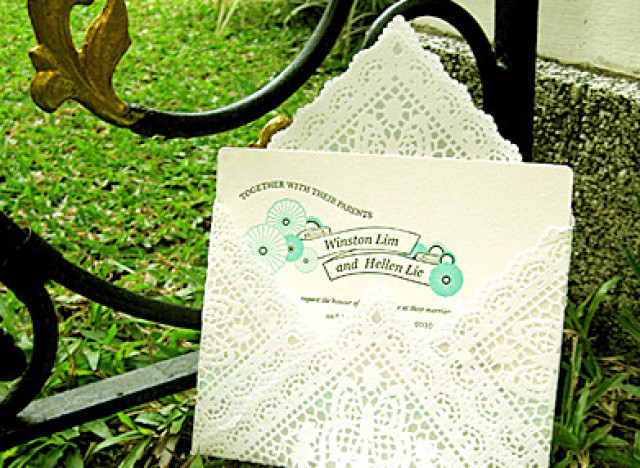 Photo by Hellen and Winston of We Love Laugh Kiss
Thinking of giving out thank you cards for your holiday presents? Turn a stock card into an elegant personal letter with this Craft Of The Day that can be used as an envelope or envelope liner. For such an easy project, the end result is so sophisticated, don't you think?
What You'll Need
9-Inch square doilies
Tracing paper
Spray glue
Blank card
X-acto knife (scissors can work)
Double-stick tape
Ruler
How To Make It
1. Create an envelope template.
2. Trace the template onto your tracing paper.
3. Cut out the template and fold the tracing paper into the envelope to create folding marks.
4. Spray the tracing paper with glue and attach the doily, making sure the two line-up perfectly.
5. Fold doily according to folding marks of envelope and secure with double-stick tape.
6. Write a personal note, stick it inside and hand out your beautiful thank you card!
For the full photo tutorial, visit We Love Laugh Kiss. And, be sure to check out the other great crafts in our Craft Of The Day slideshow below.