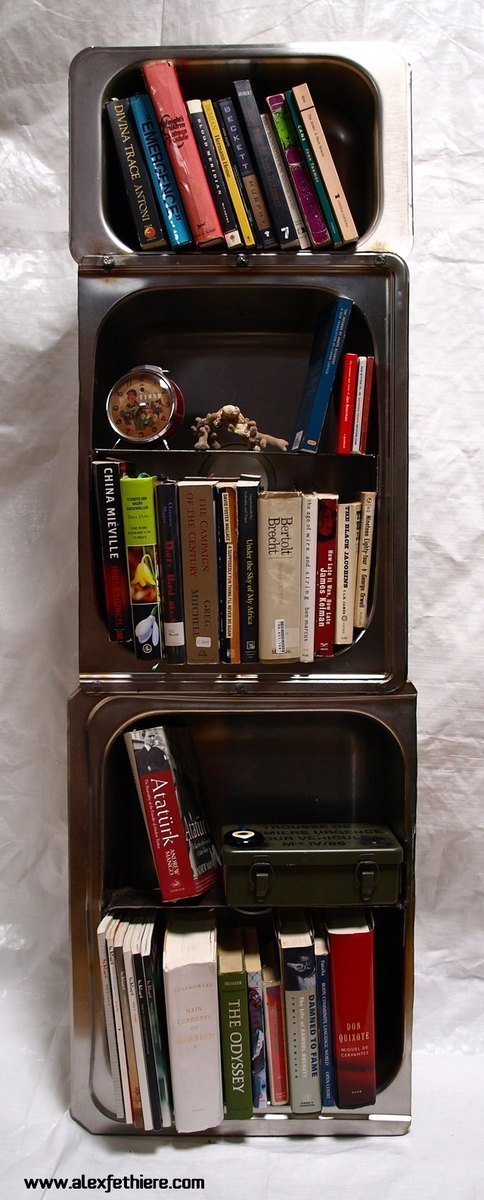 Photo by Alex Fethiere of Metalcraft
Think this bookcase is only a bookcase? Don't be so quick to judge--it was made by melding three stainless steel sinks together. According to the artist, Alex Fethiere of Metalcraft, "It is useful in a number of post-bookcase scenarios: terrorist attack, GMO crop blight, even zombie apocalypse...when everyone's burned their wooden bookcases to cook food or scare off zombies, you'll still have this to shove against the windows when the hungry hordes come a-knocking!"
We're not sure what we love more, his imaginative interpretations or creative construction. Regardless, these inventive shelves are unlike anything we've seen before and make a wonderful conversation piece.
You can find more of these amazing and unique works at CustomMade or check out these links below:
Vintage Vacuum End Table
Airplane Rudder Table
Piano Bar