Mariah Carey is not one to sacrifice style for function or comfort. No cold weather is going to stop this diva when it comes to looking good.
So we were curious to see what the celeb wore on her latest trip to Aspen, which in the past has presented us with some awesome Mariah style moments.
This holiday season, Mariah stepped out in the Colorado cold wearing an ensemble that was truly black and white and red all over: a black puffer vest, black puffer boots, black earmuffs and a stretchy red bodysuit with black and white trim.
The all-over Spandex was an audacious look, even for someone with as much sartorial courage as Mariah (girl gave birth to twins just this year!). But we think she pulls the onesie off...
Check out her outfit below -- and, for kicks, re-watch Carey's classic "All I Want For Christmas" music video. Some things never get old!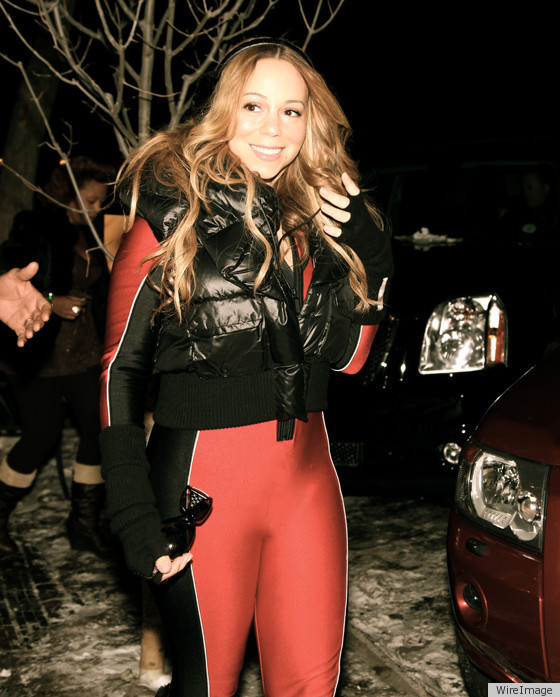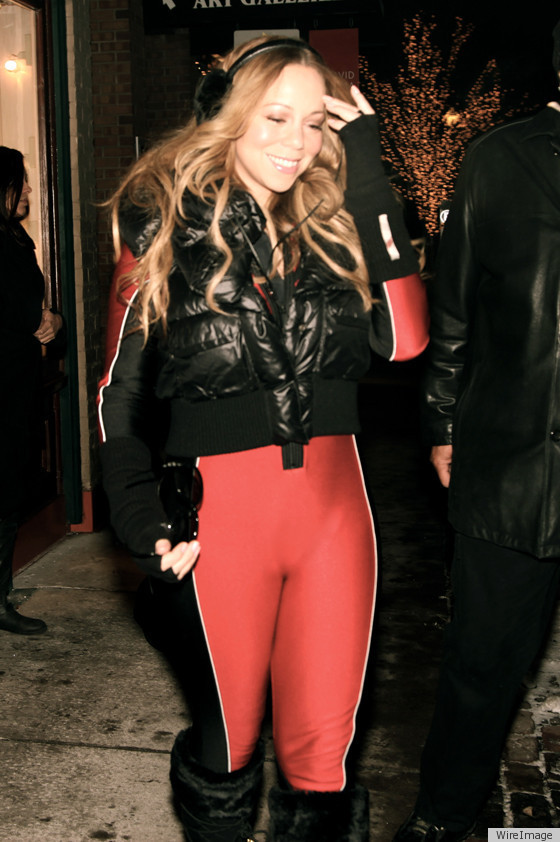 BEFORE YOU GO