WHO: 25-year-old girl about town and former star of "The City", Olivia Palermo.
WHAT: Palermo, who is considering a career in fashion design, was snapped wearing a bevy of glam items. The socialite paired her Pringle of Scotland jacket with flared corduroy pants and a studded Valentino bag. Lulu Frost necklace (she's worn the statement piece twice! Check it out here and here.) and Chanel gloves (which she held in her hands) added just the right amount of luxe.
WHERE: The brunette babe was spotted walking around downtown Manhattan on December 9th.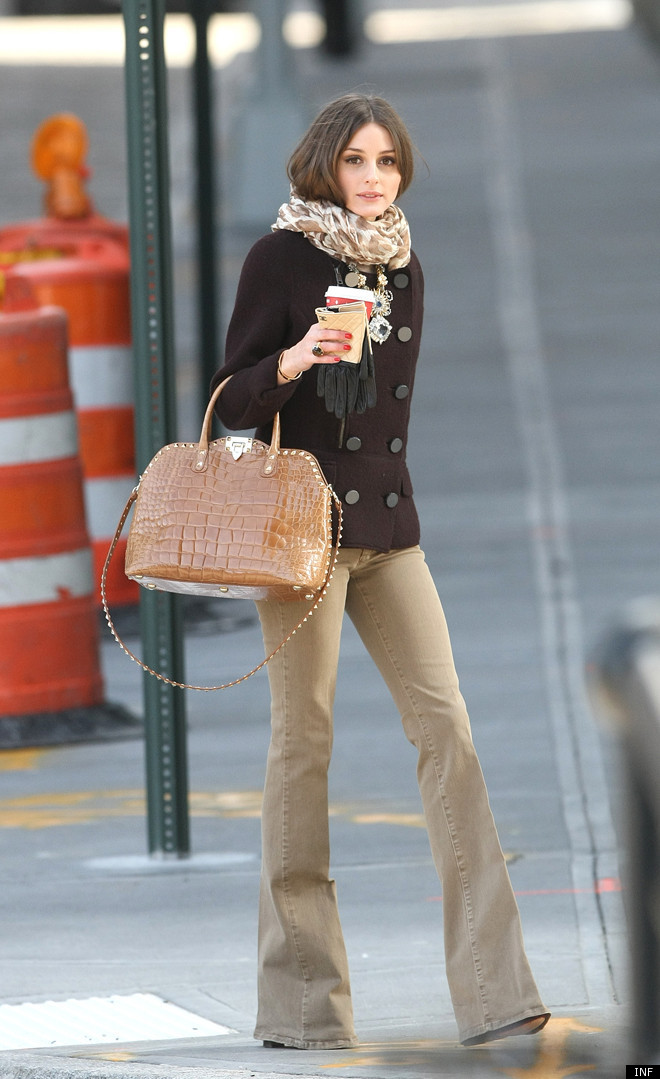 Check out previous Look of the Day photos in the slideshow below:
CELEBRITY RELATED LINKS YOU MAY LOVE:

Is Kim Kardashian's Look Fashion-Forward Or A Fashion Flop? - People Style Watch

The Top 10 Red Carpet Looks Of 2011 - Lucky

Rosie Huntington-Whiteley's Chic Seasonal Layers - FabSugar

Gallery: The 10 Most Narcissistic Things For Sale At Gaga's Workshop - The Gloss

Olivia Wilde Lets Out Her Inner Party Girl in Revlon's New Ads - Racked
BEFORE YOU GO