Netherlands-born photographer Claire Felicie possesses an uncanny ability to connect with her subjects, despite their often-grim circumstances. For her latest series, "Here are the young men (Marked)," Felicie photographed members of the 13th infantry company of the Royal Netherlands Marine Corps from 2009-2010 to document the change in their expressions during their military stints in Afghanistan.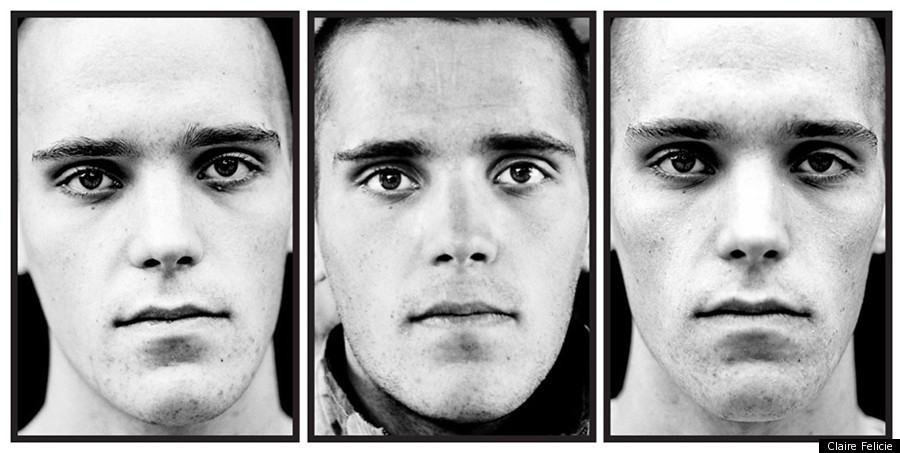 "Sjoerd age 22"
Felicie employed a triptych format to show the soldier's changing face from before they were deployed to Afghanistan, during their deployment and after they came home. The resulting portraits paint a picture of young men completely altered by their experiences.
Though the actual expressions on their faces vary to some degree, the heart-breaking component can be found within the eyes of the subject. That youthful glint begins to fade from left to right as the weight of their memories takes its toll. The small snapshot of the soldiers' lives draw the viewer in, curious of the outcome, but ultimately knowing that their lives have been permanently altered by what they have seen. Felicie's stunning portraits examine the costs of war by looking soldiers right in the face.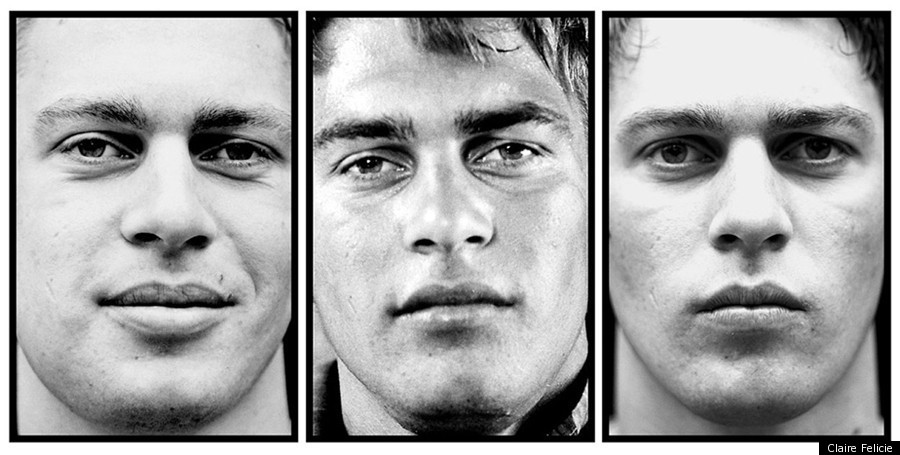 "Danny age 20"
At the age of four, Felicie's mother passed away. After taking her first photographs with her brother's camera at the age of 18, Felicie bought her own camera and has been taking pictures ever since. Her work centers on life-changing experiences and the profound effect they have on our daily lives.
PHOTO GALLERY
Here are the young men (Marked)
BEFORE YOU GO